Moving to Hatton, TW14
There's never been a better time to move home. With the help of Moving Service, you can discover the simplest method of moving to Hatton. Our professional help allows you to depend on the best expertise around. We use our understanding of our customers' needs and the industry to deliver the highest quality of moving services available anywhere in the area. Because of this, customers love the way we approach the moving process. We want to you to enjoy a simple, stress-free move. Rather than having to worry about how to find the time to deal with everything and how you will approach the packing and the van rental, you can simply rely on our movers to ensure everything is completed to the highest standards. To find out more about what we offer, call our team on 020 8746 4402 right now.
Hatton – Country Charm in West London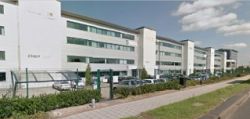 Found to the far west of the centre of London, Hatton is part of two boroughs, Hillingdon ad Hounslow. On various political levels, it is associated with Feltham, Heston, and Ealing. As a small settlement and a largely residential area, it does not have the far reaching fame of many of the better known parts of London but is a favoured destination for those who seek to commute into the middle of the city. It is also very close to Bedfont and Heathrow Airport, one of the world's busiest centres of international travel. For those who are thinking of travelling further afield, the Hatton Cross Tube station is the closest means of accessing the Underground network. Similarly, buses pass through the area and connect it with Hounslow, Northolt, Richmond and Staines. Because of the close proximity to the large airport, a number of companies have set up their British headquarters in the area, including Air France.
Our Professional Help Is the Best Way Of Reducing Stress During A Move
Stress is a regular factor in many people's house removals to the TW14 areas. With so much that needs to be done, it can be easy for the process to become overwhelming. If you are trying to handle everything yourself, this can be especially true, but it is also common when your movers don't provide the right level of support. We want to change that. With our team, you can depend on our vast knowledge in the business informing the best approach to helping customers move to their new home. Apart from that, businesses can take advantage of the solutions we provide in the form of great office removals services. When you need your staff to remain focused and productive and don't want the move to interfere with the business, we are here to help.

Hiring Our Team is the Best Option for You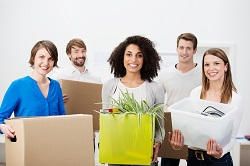 Moving Service remains the very best option for anyone planning removals to Hatton. With our commitment to offering the highest standard of service in the industry, we are unmatched when you need to bring on board a team devoted to executing your move perfectly. But at the same time, we know the importance of price. That's why we have brought down the costs of hiring removal services in TW14 region and the surrounding areas. With our dedication to lowering the cost of hiring our help, there is no longer any reason why you might overlook the benefits of professional assistance. With our low prices and high standards, we really do provide a great solution for whatever home, office, or any other move you are thinking about undertaking. To talk to our team and to get a free quote, call 020 8746 4402 today.