Moving to Sweden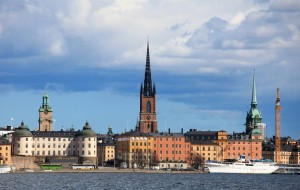 It is not unusual for people to find the whole process of moving from London to Sweden a complete nightmare. In fact, it is more common than you know. Most people find moving very stressful and tedious. If you are one of those people, why don't you consider enlisting help? Moving Service can provide you with quality services at competitive prices. No other removal company in London offers what we offer. So don't miss out.
Finding a Good Moving Company
If you are moving from London to Sweden, there is no point in dreading it because you don't have a good enough moving company you can rely on. We can help you. With our skill and experience, you are guaranteed a simple and smooth move that will not be hectic at all. The mistake most people make when they move is not finding a decent removals company. You must, and we emphasize 'must', find a reliable and trustworthy removals company. Without a professional moving company, your move is heading for disaster. Don't let it. Instead, hire us. We promise you a superb service. Call us today on 020 8746 4402 to find out more about our services and the benefits you will gain from hiring us.
Stunning Mountain Views and Many Sport Activities Await You in Sweden
Sweden is a country situated in Northern Europe. It is bordered by Norway and Finland, and has a population of approximately 9.5 million people. There are a number of major cities in Sweden which most people are familiar with, including Stockholm, Gothenburg, Uppsala, and many more. The language spoken in Sweden is Swedish. However, most people in the major cities in Sweden speak very good English. Sweden is not a largely populated country, in comparison to other countries within Europe. The scenery is, most likely, what attracts numbers of tourists to this country. It is indeed stunning, with its beautiful mountains. There are so many activities you can take part in when in Sweden, such as hiking, biking, skiing, and horse-riding. Of course, most of these activities depend highly on the weather. The currency used in Sweden is the Swedish krona.
We Get Top Marks for Making Moving From London to Sweden Smooth and Stress-free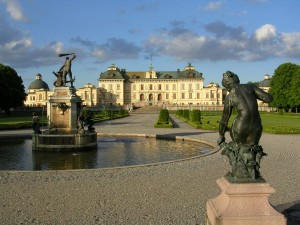 You can completely rely on us at Moving Service to make your move to Sweden easy and effortless. We fully understand the stress of moving and that it can certainly take its toll on your stress levels. That is because there is always so much to think about when you move. However, to get rid of the stress we provide our customers with a moving checklist so that you know what to do beforehand. You do tend to forget things when you have so much on your mind. This is why the moving checklist comes in handy. You can tick of each chore once it has been completed and then you will know what you have and have not done. It really is a great tactic to get you organised and prepared for the move.
The Benefits of Hiring Us
There are numerous benefits to hiring us. Firstly, you won't have to waste any more of your free time planning and packing and so forth, because we can do that for you. Secondly, you will save money because you won't have to risk getting your items broken if they have not been packaged correctly. Thirdly, you won't feel so stressed out. We can take all the stress away. We are not unfamiliar with moving scenarios, so we do know exactly what we are doing. If you would like to find out more about our removal services, please call our office now on 020 8746 4402. Let us handle your Sweden removals. We'll give you a free moving quote!