Moving to East Dulwich, SE22
Regardless of where it is that you are moving, you definitely want the entire process to go as smoothly as possible. Of course, this begins with planning things properly and with finding an adequate place to move in. However, leaving these things aside, the actual removal process around East Dulwich, SE22 can matter a lot. You will want everything to be properly packaged and as well organized as possible – both for the sake of the time you spend unpacking and for the sake of your belongings' safety. Moving Service can help you with that – just contact us on 020 8746 4402 and we'll help you move. We can provide our clients with vans, man with a van hire, lorries and packers (as many of them as necessary) so that the entire removals process in SE22 area goes as smoothly as possible. Even more than that, we can help you pack and unpack your personal belongings in a way that will help you make sure that the items are safe throughout the trip. If you need packaging supplies, we can help you with that too – just let us know and we'll deliver them to.
Reveal the Pleasant Atmosphere Across East Dulwich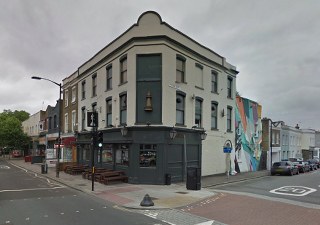 Located in South East London (as part of the London Borough of Southwark), the district is one of the most beautiful areas surrounding London. Famous for its high number of wealthy residents, this area will really offer you everything you need in terms of shopping and entertainment. Clean, relaxing and beautiful, every single street in the area is meant to make its residents' life happier and more pleasant. The area abounds in delicious, high quality restaurants and pubs (many of which have been transformed into gastro pubs as well). Even more than that, there is a wide variety of shops available, including organic grocery shopping places from which you can buy clean and healthy food. Every Friday and Saturday the North Cross Road hosts a small market flourishing with antiques, specialty food stalls and crafts. Although the South London Suburb dates back to the 19th century only (and it was later on revived with the help of Sir Charles Barry), the history of the area goes way beyond that. In fact, the area's history starts with the Saxon age when Edgar the Peaceful named the area Dilwihs - "meadow where the dill grew". With such grand history and beautiful surroundings, the modern area is bound to please every single resident it "accommodates".

East Dulwich Moving Services – The Things You Ought to Know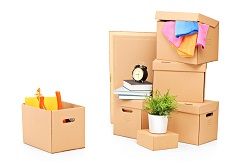 If you are moving to East Dulwich, SE22 you must be excited about your choice. But probably even more than that, you are worried that you may not be able to organize your personal belongings properly. Don't worry any longer! Call Moving Service on 020 8746 4402 and allow us to help you out. Our professional movers in East Dulwich, SE22 can provide you with assistance in moving your personal belongings and they can provide you with transportation as well. We can also help you pack up your things (and unpack them too) so do not hesitate to call us at the above-mentioned phone number if you want to learn more about the house removals services we offer. A nice and friendly voice will provide you with every single answer you need when it comes to the entire removals process. With our experience and with our passion for doing things the right way, we can ensure your domestic removals will go smoothly and hassle-free. Don't stress out and don't allow the pressure of moving into a new area overwhelms you! We can be there to help you on the big moving day and we can help you rest assured that everything is properly transported to its destination in East Dulwich.
Our Testimonials
The removal service is cheap, but the team was great! They moved my office equipment at a low cost, had it delivered safely in just 4 hours! A top-class removal firm in SE22.
I was very happy with the movers' services I received in East Dulwich SE22. Thank you!
It isn't worth doing if it isn't done right. I believe this motto to be true, and so does this removal company. When I needed help moving to East Dulwich, you could tell the movers do everything the right way and don't slack off.
I own an office supplies company in SE22 and use this removal services company each time I have a new location to get set up, they are amazing.
Looking forward to the next time I need a good removal company. I'm in East Dulwich and Moving Service was better than we could have hoped for.