Moving to Forest Gate, E7
When moving, everything can seem confusing and stressful. In the end, moving a house itself is the kind of event that can really stretch one's nerves and it is no wonder why many people are happy to avoid doing this too many times throughout their lives. If you have to move to Forest Gate, E7 you will find that there are companies more than willing to help you. Why would you choose Moving Service between other companies out there? The main reason you should call us today on 020 8746 4402 is related to the fact that we actually care for quality. We want to keep our clients happy and satisfied with the services we provide. From the moment you talk to us on the phone to the moment we receive our fee, we will be amiable, friendly and polite. Moreover, we will be professional and helpful. Our movers in E7 area are hard-working people and they will put all efforts into making sure that the removals process goes as smoothly as possible. Also, our vehicles are equipped with everything they need to make the job even easier: GPS devices, lifts and so on. As a whole, we want to make this experience perfect for you and we'll go the extra mile to do it!
Forest Gate -The Paradise Of Nature And Beautiful Architecture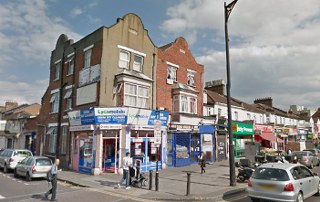 If you love outdoor spaces, the idea of moving to Forest Gate will definitely be exciting for you. Located in the London Borough of Newham, Forest Game draws its name from the Epping Forest (whose traces can still be noticed in some parts of the area). With a very long history, this residential area is one of the top picks when it comes to people who like both nature and beautiful architecture. A large part of the residential area was built right at the end of the 19th century in the Victorian age, which adds to the charm of the entire area. Even more than that, there are many ways to entertain here. West Ham Park can be an excellent place to relax and take a walk, while the flats in the area will provide you with plenty of sports opportunities. In fact, this residential area is so much attached to sports that it even has its own Olympic Park. If you are active and if nature inspires you, you will love the area and its way of living!

Forest Gate Moving Company – Why Would You Choose Us?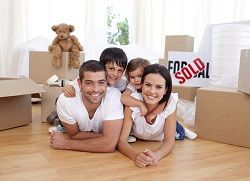 Moving Service has specialized in helping people willing to move without having to stress too much over it. Once you call us on020 8746 4402 and tell us more about your particular situation (where/from where you want to move, how large your household is and so on), we will ensure that we assess your situation and provide you with a free quote, so that you know exactly how much you would pay for our services. As for the services we offer, aside from the traditional man and van service in Forest Gate, E7 we can also help our clients with many types of services connected to moving. For example, if you want your belongings to be packed properly, we can provide you not only with packaging materials, but also with packing services. This way, you know that everything will be packed according to its size and structure and that the chances of any kind of accidents will be reduced as much as possible. To find out more about the services we offer, do not hesitate to give us a call!
Our Testimonials
A cheap yet efficient moving service in Forest Gate E7.
The moving service was flawless. Best company in Forest Gate.
When I was moving to Forest Gate I needed help so I called for a moving service that could meet my needs and they came right away and got the job done for me, they did a great job.
Thanks so much for the good move to E7! We honestly could not do it without your professional help. You are an excellent home removals company, one that deserves praise for your efforts!