Moving to Hounslow, TW3
Our experts here at Moving Service can help you entirely with your move, whether it's a domestic removal or a commercial removal. We offer a full range of removal services in Hounslow, TW3 and all of them are very good value for money. We can even handle everything to do with your move. So if would like a full removal service, we are confident we can impress you and dazzle you with our talents. There is no point in trying to cope with your move if your life is hectic enough as it is. If you need some help, we are sure we can assist you. Our movers are amazing. They all have been trained for months which is why they make no room for mistakes and are always eager to help you with whatever you need. There is no doubt about it, you will love working with our team of professionals. They will certainly impress you with their work. You will simply adore working with them. They will help you load, unload and they'll even be happy to carry most of your heavy boxes right to your front room. They do everything with your best needs at heart. So, what are you waiting for? Get in contact with us as soon as you can on 020 8746 4402 and be prepared to be over the moon with us. Get expert advice, tips, and top quality removal services in Hounslow with us. We're only a call away.
Hounslow - You Simply Can't Get Bored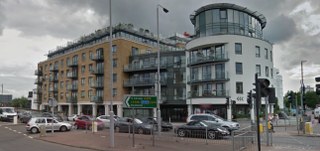 This is a beautiful town in the London Borough of Hounslow. This town boasts a fantastic shopping centre filled with a number of superb shops, restaurants, cafes and businesses. It comes under the postcode TW. It is a very popular location owing to the fact that it is close to Heathrow and one can get easy access to Central London. Aside from great shops and good transport links, it also boasts fine parks and greenery. The most notable is Hounslow Heath, a large public park. But there are many other fine parks in the area for visitors to visit. Many notable people have lived here. Some of these include Elvis Costello, Phil Collins, Mo Farah, Patsy Kensit, Sir Alec Reed and Jack Wild. There is plenty to do and see here and one cannot possibly get bored staying here.

Hunting for Hounslow Moving Services? We Are Here to Help!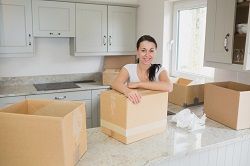 With our removal services in Hounslow, TW3, your relocation does not have to be as stressful as we are right here for professional help. We can offer you general house removals, office removals, man and van services, packing and unpacking, storage, and clean up services too. In other words, we can sort out your whole move so that you don't have to do much at all. How easy does that sound to you? Using our packing service is good because well packed items mean your items are far more likely to arrive without any damages. As for storage, our storage services are good to use if you need a safe place to keep your belongings during your move. A cleanup service might be useful to you because it saves you having to use your time to clean up the materials mess and so forth. All in all if you need help, please do turn to us and you are guaranteed fantastic services. For a free quote, call Moving Service now on 020 8746 4402 and get lots of free handy tips and advice on moving in Hounslow.
Our Testimonials
Claudine Hmilton
02

Sep 2019
So, so glad I decided to hire house movers this time, and they did an absolutely fantastic job in TW3. They took such good care of all of my belongings, and seemed to really care about making sure, I was being taken care of. Very impressed.
Fantasia Adams
09

Jul 2019
I could not have asked for a better crew of movers. Moving Service only hires the best, it would seem. Worth every pound. Will recommend to all my mates in TW3. Thank you.
Moving Service is really communicative. They actually notified me as they left Hounslow TW3 thus enabling me to start with the packing and by the time they arrived we were ready to start with the loading. Use their services, and you won't regret it.
So comprehensive in their house moving! Thanks Moving Service in TW3.