Moving to Basel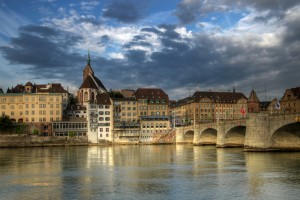 Nobody enjoys moving. It's time consuming, costly and extremely exhausting. What is there really to like about it? However, here at Moving Service, we can't promise to make your move completely enjoyable, but we can promise to make your relocation as smooth as ever. There won't be any blips along the way. All will be fine. If you are moving from London to Basel, there's no point at all in trying to attempt the move all by yourself when you could just as easily give us a call and hire us to help. We boast a fantastic team of expert movers that is not only diligent and efficient, but friendly and helpful too. Every member of the team has been highly trained to meet the highest of standards, which means that you will receive only the best treatment. We are proud to tell you that our team is the best in London. You'll find no other team in the area with such diligence as our team. Interested in hiring us? Get in touch today by contacting our office on 020 8746 4402. We want to make your move from London to Basel easy and straight forward.
Visit Basels Museums and Festivals
Basel is in a city in Switzerland and the third most populated city in Switzerland, with a population of 166,000. Basel is one of the most cultural cities in Switzerland and boasts a huge number of theatres and museums and galleries. One of its most notable museums is known as The museum of fine arts which is favoured greatly amongst locals and tourists. It certainly is a great place to visit. Whilst in Basel, it would be a good idea to visit the old town which offers a great number of places to see including Munster, Market square, Rathaus, elisabethen, the gates to the walled city and so on. As for museums, the best ones to visit in the city include Foundation Beyeler, Vitra Design Museum, Kunstmuseum Basel and Museum Jean Tinguely. Many festivals take place in this city as well which are well worth taking part in, including Basler Fasnacht, Chienbase, and so on.
For Fast and Efficient International Removals, Choose Us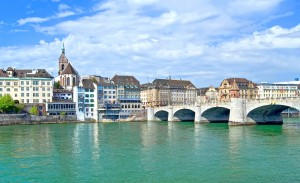 Thanks to a rather brilliant removals company known as Moving Service, moving no longer has to be a terrible burden. With our expertise and top of the range resources, we'll make your move extremely smooth and easy. We are pleased to say that when you hire us, you will have nothing to worry about. Your belongings are completely safe in our hands. You need not worry. We have had a wealth of experience in dealing with all sorts of situations. The scenarios we have had to dealt with have only sharpened our skills because now we know exactly how to handle each and every situation. When you handle your international move single-handedly, you are taking a huge risk. But when you hire, you aren't taking a risk at all. We promise you a great international move.
Additional Services
However, we don't just provide moving services – we provide much more than that. Our additional services include packing and boxing, man and van, storage, home removals, international moves, and commercial removals. We really do offer it all. So instead of attempting to handle your move from London to Basel all on your own which, as you probably know, will be hard work, hire the professionals to assist you. This way, no risks will be taken, and all will be fine. If you have any questions regarding our services, please don't hesitate to get in touch with us. Call today for a free moving quote on 020 8746 4402.