Moving to Reims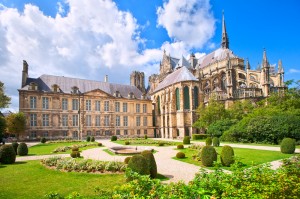 If really doesn't need to be expensive when you're moving home from London to Reims. Certainly if you hire Moving Service it won't cost half as much as you think. We are a removals company which has a long history of successful moves abroad and in particular to France and Reims. When it comes to international removal companies our service is the best there is. Certain removal carriers to Reims for instance may not have the same high standards of customer service we have. All our removal personnel are dedicated in ensuring your relocation to Reims is the best you could wish for. Yet, we keep our prices lower than our competitors. In these difficult economic times, we feel that when you're looking for removal firms to Reims, you should be able to have a removals service which is relatively cheap but which still gives the best quality. Which is why when you phone us we give you a free, personalised quote straight away. We're proud of our ability to keep our prices low even if we do say so ourselves and just love the opportunity to tell you just how much money you can save when you go with us. So why not call us now on 020 8746 4402 and discover the best removal firm to Reims is also one of the cheapest.
Reims - the Home of Champagne
Reims itself is the main city in the Champagne area of France and as such is known as the home of Champagne. Reims has high speed rail links to other cities all over France with Champagne-Ardenne train station located just outside the city. Attractions within the city include Reims Cathedral (Notre-Dame de Reims) which dates back to the 13th century. It's one of the most celebrated cathedrals in France with it once being where all French Kings were crowned. Legend has it that Reims was founded by Remus, the brother of Romulus who founded Rome, which is how Reims got its name.
If You're Moving From London to Reims Call the Best Removal Company There is to Get You There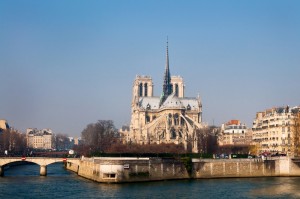 We will get you to Reims in the best possible fashion. House movers in the past for instance, have praised us for the courteous manners of all our staff. This is something we demand from our removal personnel because we know how much a difference a little politeness and good manners can make when you're moving house to Reims. Our man with a van to Reims is also popular and you may be interested to know we cater for business relocations to Reims as well as office moves to Reims. International removal companies to France which offer our flexibility can be very hard if not impossible to find unless you get in touch with ourselves.
How We Can Make Moving Into Reims Easier Than You Would Expect
Another of the great benefits in hiring our removals firm to Reims is simply the invaluable advice we can give you. We can help you by advising with things like how much packing and packaging materials you may need for your move, whether our man and van to Reims will be enough or any other aspect of your home move to Reims. In addition to this we can help you with things like removal accessories such as packing tape, mattress and sofa covers or packaging materials such as bubble wrap and packaging paper. We have a wide selection of products you can choose from, all at our trademark cheap prices. So why not get in touch with us by phoning 020 8746 4402 and see for yourself that when you hire Moving Service, it really doesn't need to cost a lot when you're moving from London to Reims. All you have to do is give our removal company a call.