Moving to Anerley, SE20
People often think that finding a new house to live in is the toughest task they'll face when they look to move home. However, finding a new home is actually only half the battle. This is because getting there can actually be just as much of a challenge. Thankfully, you don't have to address the logistics of moving home on your own anymore. There are professional companies all over the Anerley, SE20 who can offer up their services to help. The best of the bunch when it comes to removals companies in Anerley is Moving Service. When you choose us, we will handle everything from packing, man and van and unpacking services, to post-removal clean up. Working with our removal company means that you are in capable hands from first day to last. If you are looking to move into the SE20 district, but don't fancy taking on the task of moving alone, pick up the phone and call our team today on 020 8746 4402. As one of the removals experts in Anerley, SE20 is standing by waiting to take your call.
History Is Still Alive In the Gorgeous Anerley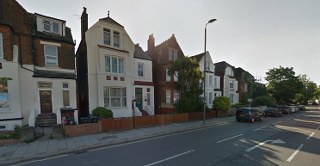 Based in the London Borough of Bromley, the area is one of the lesser-published regions of South East London. However, that is not to say that the area is not without merit, as during its existence it has played to host many notable places and individuals. It is most famous for The Crystal Palace, a near one of a kind cast-iron and plate glass building that was the pride of London during the 1800s and even though it has subsequently been destroyed, it is still strongly connected to the heritage. The area has also been the home to various notable residents including Walter de la Mare, James Busby, and Arthur Bigsworth. The area on paper may not immediately jump out as one of London's key areas, but if you speak to any of the residents they may tell you a different story. The district has a surprisingly illustrious history of development and evolution. It is this that has seen it become a popular residential area during its existence. If you are taking the jump and moving here, then don't do so alone; speak to us today to see how we can help.

Anerley and All You Need to Know About Moving There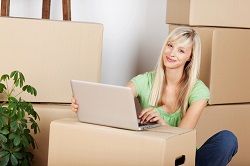 When discussing the hidden gems among London districts, odds are Anerley will feature in such discussion somewhere. Anerley has become a popular residential area and it isn't hard to see why. If you have decided that this area is the place that you and your family wish to move to, then don't hesitate when it comes to getting help. Moving Service are the number one name when it comes to removals in Anerley, having worked in the area during our entire existence. We provide our customers with a highly experienced and fully vetted team of staff, along with a fleet of insured vans that can handle anything and everything that is thrown at them. When you move to Anerley don't settle for second best, put your needs into the hands of a removals company you can trust by working with our removals company in Anerley, SE20. If you are ready to make the smart choice, either send us an email of pick up the phone and call us on 020 8746 4402. Where one of removals team will be standing by to provide you with a free no obligation quote and answer any questions you may have.
Our Testimonials
These guys earn every pound. They are quite good at what they do, best in all of SE20. Great company. Would use their moving services again.
There is no better way of engaging in removal service in Anerley than to engage the services of Moving Service. They understand that job very well.
My wife does all the researching for our removals, and up until now, she hadn't found anything affordable. Then she spotted Moving Service, gave them a ring and sure enough they were the cheapest and serviced our area of SE20. Thanks for all the help!
THANK YOU!!! Great movers!!! I sincerely mean that. From my flat to my new home in Anerley, everything went easy as pie!