Moving to Woodford E18
The best removal services in Woodford are available from Moving Service. We work harder than anyone to put together a reliable package of moving services that respond to your needs exactly. There's no other company in the E18 region that strives to provide the perfect solution as much as we do. So, whether you're after man with a van options or just regular van hire offers, a chat with our team can be used to gather together exactly what you need when moving home. All it takes is one call to our offices right now. After a talk with our team, you can reserve your appointment today or just find out more information. Act now, call 020 8746 4402 and discover what we can offer you.
Get To Know the Local Woodford District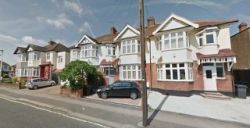 This Woodford district has long been one of the most attractive parts of the city for those who debate whether to move to London. Traditionally, it shares borders with Epping Forest and the rest of Essex, while those who journey to the centre of the city will pass through Woodford Bridge and South Woodford. These days, it is a part of the Borough of Redbridge and is a popular suburban destination for those who commute to and from the city. For those who need a London Underground station, the closest ones are both located in the area and are on the Central Line. Apart from that, it is possible to walk or take a bus to the nearby towns of Chingford, Clayhall, Leytonstone, and Wanstead.
Why Should You Trust Our Woodford Moving Team?
There is no one better placed to handle any house moving task in IG8 region. We have worked in the area for almost a decade, so we have put together the perfect portfolio of experience, equipment, and a great comprehension of what our customers want and need. With this in mind, there is no one better placed to make your house move simple and 100% stress free. With our professionals on your side, even the smallest and largest moves will fly by without any troubles. For those people who want to save even more time, we can offer packing services to free up your schedule. Don't be let down by an inferior removal company. Call 020 8746 4402 now and put us in charge of your move.

Make Your Life Easier with Long-standing Moving Company in Woodford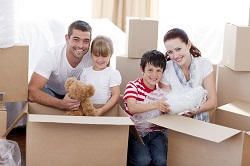 Since we train our team properly, you can relax. Most people find house moving can be a stressful time in their lives. When you feel a bit under pressure, professional support is incredibly important. We have spent many years operating in E18 and IG8 areas, so we offer the kind of quality solution designed to make your life easier. We train our staff to take on any challenge. So, if you're worried about furniture that won't fit out the door or which van to hire, our staff have an answer. Our movers know everything about the business and they deliver every single day. Don't lift a finger! Instead, call our offices and arrange for our professionals to do all the heavy work.
Want To Know How Much You Can Save Today with Professional Moving Service in E18?
Thanks to Moving Service, it's now possible to save money without any compromise on quality. Not only are our removal services in Woodford of the highest standard, but we drive down the costs our customers pay on every occasion. It's really simple to save money, regardless of what moving services you're after. We take the time to talk to every client and put together a package to exactly suit their requirements. This means we'll offer everything you absolutely need while we cut away all of the unnecessary stuff. Don't overpay for a moving company who isn't as good as ours. Instead, ring our team on 020 8746 4402 and have a talk with them to get your free quote. There's no obligation to buy, so you can just see how much we have to offer.
Our Testimonials
Moving Service was very efficient, professional, and considerate, and they moved in much less time than what was originally quoted! You cannot find a better removal company in Woodford.
Glad I hired Moving Service to get the job done as they did an amazing job with the removal. Great company for removals in Woodford.
Raymond Castillo
04

Jun 2019
I have tried many different removal services in and around Woodford E18. This company was willing to work around my schedule. They also didn't charge the earth.
Matthew Jackson
02

May 2019
I had quite a few office removals to get done in E18, and Moving Service was able to get them all done by the next day. As it is an ongoing project, they have absolutely earned themselves a repeat customer. Great job guys!