Moving to Honor Oak, SE23
Do you have worries or concerns about your moving day in Honor Oak, SE23? Do you want the help of professional and affordable house movers? Are you struggling to find a removal company that you can trust? Our company specialises in lots of different moving services, and with our help you're sure to find the dependable and friendly movers that you need for your move! Lots of people choose us because we have the knowledge, skills and the can-do attitude that can make your move day in Honor Oak easy and stress free, so hire us today! Just pick up the phone and give Moving Service a call on 020 8746 4402!
Hire Our Services Today!
Our company has many different services that can help you, whether you're moving to a new home or a new office! With our teams of experts you can get the assistance that you need with moving furniture, van rental, office removals and more, making us a fantastic choice for every aspect of your moving day!
Honor Oak is a Wonderful Home!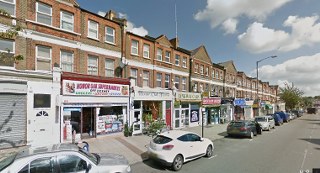 The area falls under two London boroughs – the London Borough of Lewisham and the London Borough of Southwark. It has a rich history to boast of, and takes its name from a tree spied by Elizabeth I in 1602. Since then, it has become a famous spot following the coronations and jubilee celebrations which have made use of a beacon erected in the area. The area is nowadays perhaps most famous for its restaurants and bars, which are considered to be some of the best in the area. No matter what your favourite cuisines might be, you'll be able to find award-winning bars, restaurants and bistros to cater to any taste! Many famous faces have come from here, including Boris Karloff, Spike Milligan, Timothy Spall and footballer Ian Wright. With many fantastic sights to be seen and explored, this is a treat to both visit and as a place to call home.

Honor Oak Moving Services That Are the Best for Your Home!
We're the only Company you Need!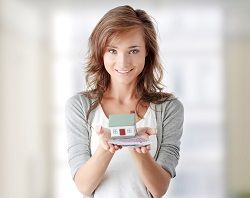 It's not just our professional and exciting range of services that makes us one of the best removal companies in the area. Did you know that our company has some of the best and most competitive prices in town? Our low costs are amazing if you're trying to save money when you move, and you won't find a better price for such a fantastic level of high-quality service, so matter where it is you look! We're the company that can save you stress, worry, hassle and money when you move, so why hire anyone else when you can have the best in the business for your moving day!
Your perfect relocation service in Honor Oak, SE23 is a just a phone call away, and you can say goodbye to your moving worries if you hire Moving Service! We'll keep your items safe, carry your heavy belongings, find you the ideal moving van or provide you with the experienced man and van that you need for an easy move! Everyone knows that moving can be stressful, but with our help you won't need to worry! To find out more about what our company can do for you, and to hire us for your moving day in Honor Oak just pick up the phone and call us now on 020 8746 4402!
Our Testimonials
Can't say enough good things about Honor Oak SE23 moving services. They made the whole process so easy from start to finish. Booking was quick and easy, they arrived bang on time, did the job, and even offered support once I'd go to my new place. I was really impressed.
Braxton Rifton
09

Jul 2019
If there is a better moving company in SE23 - I have yet to find them. Moving Service has the best movers and are very affordable. Great people.
From the pre-moving day to the actual moving day Moving Service was pretty much helpful. The movers arrived right on time and quickly organized themselves, and with no time we had already hit the road heading to my new home in SE23. I would highly recommend these guys.
We were looking for someone to do a home removal for us, and Moving Service popped up in a search we were doing. Sure enough they could help us out in our neck of the woods of SE23, and they were quite cheap.