Moving to Chase Cross, RM5
Moving to Chase Cross, RM5 and have no time to organise the move yourself? Are you worried about how to make it all happen? Don't bother your friends and family, because Moving Service is here to help you. One of the most reputed removals services in Chase Cross, RM5 we can help you move your items, whether around the corner or across the country. Our moving crew is expertly trained and experienced in conducting all kinds of moves, whether your items are bulky, fragile or valuable. Our moving vehicles are equipped with all kinds of straps, furniture boxes, tool boxes, moving trolling, ramps and lifts that you could possibly need to execute your move successfully and with little damage to your belongings. We also provide insurance to cover any damage that might occur en route. But we don't just stop there, we believe in going that extra mile for our customers. Not only will our people help you move out of your old home and into your new one, they will also help you get rid of the packaging material left behind after the move! If this sounds like something you would need, give us a call at 020 8746 4402 and find out more about how we can help you.
Learn More about Living In Chase Cross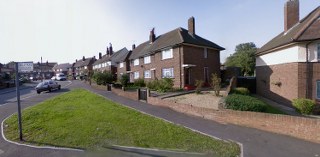 The area is a part of the London borough of Havering and covers the postcode areas of RM1 and RM5. Located two miles north of Romford, Chase Cross was named after the crossroads in the 'chase' or hunting grounds which were cleared in the 1850s to make way for housing developments. Transport to London is linked by a number of bus routes from Epping to Romford and Lakeside. The area is not connected to the London Underground or National Rail network; Hainault and Newbury Park tube stations and Romford railway station are the only ones located nearest. The area is also well linked to the motorways A12 and B175. The area provides for quite living away from the central city, but with easy recourse to it. There are lots of things to do here for kids and adults. But if you get bored, you can plan day trips to nearby districts, which are also conveniently connected.



We're Here to Help! Let Us Take Care of the Moving Process for You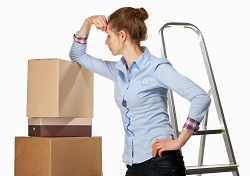 Our removals firm in Chase Cross, RM5 has carried out several removals in the area and with each experience, we have accumulated more expertise and faith in our services. At Moving Service, we prioritize our customers' needs and tailor-make service packages fitted for their purposes. If you want to be personally involved and do the packing yourself, we would be happy to provide you a van for transport and additional manpower and tools to assist with the loading and unloading. But if you want to sit back or attend to other important things, we can take care of the whole removal process in Chase Cross. Our aim is to make the move as smooth and stress-free for you as possible. This is why we abide by some of the highest standards in the industry and employ workers who are trained in handling all kinds of cargo – fragile, bulky, invaluable or otherwise. We also know that cost is an important factor, which is why all our services are offered at highly reasonable and affordable prices. Our customers have regularly commended us on the exemplary service we provide, but don't take our word for that. If you like what others have to say about us, give us a call at 020 8746 4402 and join our group of satisfied customers.
Our Testimonials
During the entire house moving process, the crew of Moving Service did not even take a break. They worked continuously, and I was out of my old Chase Cross RM5 apartment within a short time.
Shane Dilliard
08

Aug 2019
I have recommended this removal service to two of business neighbors, already. They do great work and offer the most competitive prices in Chase Cross RM5.
We salute you for the excellent service you did for us last time. When it comes to house removal service, you use the right tool and engaged the right people. We will always use you in Chase Cross.
If money is no object, hire Moving Service. If money IS an object, you can still afford this moving company in RM5, and you won't be sorry!
Booked Moving Service to help us make our move to Chase Cross. Great relief that they are a certified moving company with professional movers, it took much of the worry out of the move, as I have a few antiques. All went as promised from beginning to end. Highly recommend this moving company!