Moving to The Burroughs NW4
Looking for a reliable moving company based local to The Burroughs, NW4? Would you prefer one that provides premium level service quality for the lowest price in the area? Then Moving Service is the company you've been looking for. We offer a wide range of moving services in The Burroughs, NW4, like van hire, packing services as well as high quality man and van hire – all for a reasonable price point. We're open for business every day of the week, and can assist you at any time – simply call 020 8746 4402 and get in touch with the experts.

Moving to The Burroughs and Looking For Some High Quality Moving Services?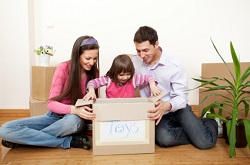 We understand that moving home can be a stressful time in your life – believe us, we've all been there. High quality removal assistance can be a bigger help than you might think, so don't stress yourself out, instead give us a call on 020 8746 4402! We've been providing removal services to The Burroughs, NW4 and its surrounding area for ages – many years even, so we know a thing or two about the process. Whether you're moving to or from The Burroughs NW4 area, we'll be able to supply you with a service that suits you. We have a fleet of moving vans, and you can choose whether to have a professional driver take you to where you need to go, or simply hire a team of movers.We specialise in house moving services of all kinds, so get in touch to learn more!

Our The Burroughs Moving Staff are Trained in a Professional Manner!

When some hard removal work needs to be done, our staff are people that you can rely on. They have many years of experience in The Burroughs NW4, are trained in up-to-date removal techniques, and they have the dedication to put everything together. Our staff in NW4 are what make our relocation services the best around. Whether you're moving home, office or student bedsit, in wind, rain or shine our movers are true pros. They won't just handle the hard work, they'll do so in a manner that makes you feel secure. All of your goods will make it to your new property in one piece, and you can count on that!


What Does The Burroughs Have to Offer to Aspiring Residents?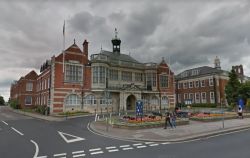 The Burroughs is a civic district of the London Borough of Barnet, and is more specifically part of Hendon. Hendon is one of London's suburbs, and is located seven miles north-west of Charing Cross. The Burroughs was a hamlet until the late nineteenth century, and was known until that point as 'The Burrows' - referring to the keeping of rabbit warrens. It is a civic centre for Barnet, so it makes sense that the local area is highly educated. Middlesex University Business School is located here, and its accolades include fifty-third place in the top two-hundred global programmes in Europe.

How High is the Value in the Moving Services We Offer in NW4?

We value our customers very highly indeed, and we understand the stresses that come with moving house so we built our removal services from the ground up to be as accessible and simple as possible. We offer relocations to The Burroughs, NW4 first and foremost, and we put all of our efforts into making moving easier. So we offer convenient packing services, transportation services, van hire – basically everything that a mover needs. We do all of this while keeping our prices as low as possible, because the first step to an accessible moving service is providing said service at a cost- effective price. Our phone number is 020 8746 4402, and we're more than happy to take your enquiries. Contact Moving Service in NW4 today and you won't regret it!
Our Testimonials
I loved the follow-up call, and action to get my piano delivered from a storage unit in The Burroughs NW4. Even when I was not physically present, the team kept me at ease.
This firm was very quick and indeed has shown that they've mastered how to not only treat customers but provide a quick and easy customer support. Great for house moving in NW4.
Delilah Morrison
04

Jun 2019
My sister was moving back to The Burroughs and was in need of a good moving company or a man with a van. These movers are great. Awesome company.
Edward Stanton
02

May 2019
I have gone through many removal services in my time, this one is better than them all. I live in NW4 and have limited mobility. Their workers went beyond to do get everything done for me. Most wouldn't bother with a grumpy old man. Many and much thanks!