Moving to Spitalfields, E1
If you are looking for an amazing domestic removals service in Spitalfields,E1 then you are in the right place. We offer amazing service on your moving jobs in the area. Our expert removals teams can be at your home bright and early, so that you get the day off to a good start. You will find that there are many ways in which to get your house move going well, but we find that working quickly and efficiently will be an excellent way to go. Our removals teams are perfect for this kind of work. They can make sure that you are never left wondering what is going on, by keeping you up to date with the progression of the removal process. Should you be concerned that things are not proceeding properly, just ask! We are certain that they will be able to explain thoroughly what is happening. All this is to calm your nerve during your stressful home removals! Finding a removal service in the E1 region that is as accommodating and friendly as ours will not be easy, as we know that our teams have an amazing way with our customers. They are friendly and very approachable, so you will never have to worry about them being around you and your family during your house removal in Spitalfields. Call us here at Moving Service on 020 8746 4402 if you would like to learn more about how our teams can get your house move underway in an efficient and useful manner.
Let's Talk About Spitalfields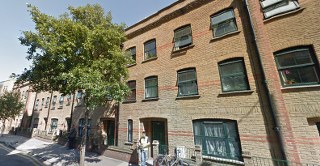 It is an area in the East of Central London. It neighbours on Shoreditch, Bethnal Green, and Liverpool Street and contains some of what is known as 'The City'. This area is popular with banks and financial services, many of which occupy tall skyscraper style buildings. The areas surrounding this financial district are surprisingly cultural, however. Shoreditch and Hoxton have many bars, clubs, restaurants and galleries. Alongside these attractions come shopping and fashion hotspots. The area is near Whitechapel, and together they formed historic landmarks of slum land London from the Victorian times. Some of the area's cobbled streets and Victorian architecture are still on show, and these areas give a glimpse into what the region was like in those times. Visitors can access the area via London Overground to Whitechapel, or the underground to Liverpool Street.



Professional Moving Services in Spitalfields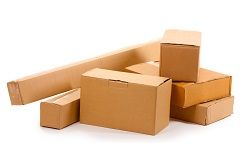 Getting the best from your movers in Spitalfields, E1 is one thing, but the fact is that if you cannot afford the job, then what is the point in booking it in? We understand that moving a house is a tough time for your finances, and that there will be many difficult times ahead in terms of how much money you have to spend! What with refitting the new house in the way that you like it, decorating and such, there are many costs to consider. This is all after large solicitor's fees, and perhaps estate costs as well. If you are concerned that these things are going to rack up, then you are in safe hands with us. We can provide amazing prices for our domestic movers in the E1 area. They are capable of working quickly to reduce the number of days that you need. We can also supply boxes and other packing materials so that you save cash on that aspect as well! Whatever you need from our moving service, call Moving Service on 020 8746 4402 and we can get you started today.
Our Testimonials
When it came time to removal services in Spitalfields E1, I hired this moving company that has excellent moving equipment like blankets and removal straps to pack your stuff safely!
Moving Service provides me with great removals service. Big ticks for a low price and excellent customer service. A great team to choose if you live in the E1 area.
The customer service of Moving Service is second to none in Spitalfields. In addition to removal services, the crew went above and beyond. On the big day, the movers called and asked for my coffee order and showed up with drink in hand ready to work.
We hired Moving Service to help us with office removals when we relocated to Spitalfields E1 and I was very happy with the job that they did. Would go to them again if we needed help moving.
Delia Peterson
24

Apr 2019
Efficient and trustworthy, easy move to Spitalfields. We'll definitely be using this moving company again.