Moving to Whetstone N20
If you have decided to move house in or around Whetstone, we would like to help you. Our fantastic removals service is exactly what you need to help make sure everything goes according to plan. We cover the whole N20 areas so wherever you're moving from or to, we can support you. Our moving services included general support such as man and van hire or transportation, but we can also offer bespoke tailored packages designed to suit your needs exactly. Simply pick what you need and we can certainly do it. Our customers are our key priority at Moving Service so whatever you need, we will help achieve. Make your house relocation a happy and stress-free one by calling 020 8746 4402 today.
What to Do in Whetstone?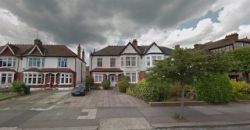 An affluent area in North London, Whetstone is located in the borough of Barnet. The history of the area dates back to medieval times, and it has a rich history, including potentially secret meetings between Winston Churchill and Rudolf Hess in the Second World War. Aside from the wonderful cultural and historical beauty of the area, it is also a great place for shopping with many high class shops located in the area, and it also has a very good nightlight with local pubs and clubs scattered around. With an underground line direct into London's centre, and a variety of bus routes around the area, it is also an ideal place to go for those who want to step away from central London while still having a quick connection.
Do You Want to Hire the Best Moving Team in the N20 Area?
It's a silly question really, why wouldn't you want to hire the best? But some people are put off of hiring their local relocation experts because they think the prices will be too steep or they may not get an appointment. Fortunately, our philosophy is different - we only offer the best value removal services to our customers in Whetstone, N20 and we have an extensive team of movers on hand and very flexible schedules, so no matter what your needs are, we will be able to help. Not only are our appointments flexible, our packages are too. We offer classic and tailored packages so you always know you're getting exactly what you need and not paying for any unwanted extras. To make moving house easy, call 020 8746 4402 now.

How Do You Find An Expert for Your Moving to Whetstone?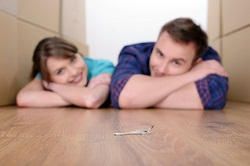 It can be hard, who are your local removal experts and where do you find them? Luckily, if you're reading this, you've already answered those questions. We are the only name you need for removal experts in N20 region, we have almost a centuries worth of experience, and have helped people relocate from tiny flats to giant townhouses, and from mansions to canal boats. Whatever your situation, we have a solution to make your home removal as simple and relaxed as possible. If you don't know exactly what you need, never fear because we are happy to advise and support our customers in identifying the best option for them and then put the plan into action.
Save Yourself Time and Money with Our Whetstone Moving Services
At Moving Service we are revolutionising the way moving companies work, particularly when it comes to price. Gone are the days of spending half your moving budget on getting your stuff from one house to the next. Instead hire our fantastic and knowledgeable removals team and you can get your belongings packed, transported and unpacked at the other end for less than you'd ever expect. We believe in fair and honest pricing so we don't have any hidden charges, and with our extremely flexible relocation packages we guarantee we'll have something to suit everyone. Call us on 020 8746 4402 and ask for a free estimate, act now to get a great rate you can trust.
Our Testimonials
I contacted Moving Service on short notice, and they agreed to help my company relocate to our new offices in Whetstone. The crew was very helpful, and they took the time to help organize the new place. I will definitely recommend you to anyone.
I really needed this whole process done as fast as possible. Didn't have time because of the meetings would begin 2 weeks from now. Moving Service is the best removal company out there for office removals in Whetstone. Very satisfied with the work the team had provided me with. Thanks a bunch!
Michael Prentis
04

Jun 2019
I have used this removal service a number of times. They come in quite handy when my tenants move out. If you are in need of a removal company in Whetstone, give them a call.
Have been doing business with Moving Service for quite some time now. They are always top notch. Not one complaint. They are one of the best moving companies in Whetstone.