Moving to Marylebone, W1
You won't possibly find a better, more hard - working and more flexible company than Moving Service for removals in Marylebone, W1. So you can count completely on us if you would like first - class removals services, carried out by a very dedicated team of movers. It would be nice if moving only took putting all your things into boxes. Unfortunately, it is not as easy as that. It requires much more efforts. Moving requires you to plan, pack, get organized, transport your things, unpack, tidy up and even more than that. So, that is why moving is a tedious and time - consuming task. Because most people work full time and have families to take care of, they have little time to devote to moving. And time is a vital part of moving. Without time, you end up rushing, and that is why most moves do not go according to plan. Luckily, if you hire us, your move can go to plan because we have the adequate time on our hands to help you with your move. You can depend on us for all your moving needs. If there is anything specific that you need, go ahead and hire us now. All you should do is call us now on 020 8746 4402 and we can help you. Don't worry, because we can help you from start to finish.
Marylebone-An Amazing Place To Relocate
It is an affluent area located in Central London. It is an inner city area in the City of Westminster. Surrounding areas include Paddington, Soho, Mayfair, Regent's Park, Hyde Park and St John's Wood. There were some very notable landmarks once in the area. However, they no longer exist. The former landmarks include Egton House, St George's Hall, Yorkshire Stingo, Queen's Hall, and Marylebone Gardens. Sadly, they are no longer here, but were once amazing and beautiful landmarks. When you go to this area you can't help but notice the wonderful and beautiful buildings here that are stunning. They boast so much character and possess such a beauty that needs to be captured on camera. This area of London is absolutely divine and visitors will adore it.

Our Marvelous Marylebone Moving Company is the Best Around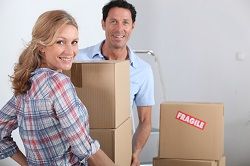 For first - class man and van services, count on Moving Service and choose no other removals company but us. If you need home removals or office removals in Marylebone, W1 we have what it takes to make it extra simple and smooth for you. There is no need for you to get stressed out at all. With our experts by your side, anything is possible. We are more than confident in our abilities. We know we can help you with everything you need. Don't hesitate to get in touch with us and to hire our services. We won't leave you disappointed. In fact, we are more than sure we will leave you feeling over the moon. If you need professional help and expertise with your move, it's really easy. All you need to do is get in touch with us now and we can provide you with everything you need. Call 020 8746 4402 and you will also receive a free quote on our removals services. You honestly cannot lose when you hire us for removals. It's a win - win situation when you hire us for any of your moving needs. Hire us now and feel the pleasure of having a super smooth move.
Our Testimonials
Having used Moving Service and many other removals firms in Marylebone, I can honestly say that they are the best house moving firm.
If I am ever in need of another removal firm, I will definitely be ringing Moving Service. They have a great team in Marylebone W1. Affordable and good at what they do, too.
I needed a reliable removals company to help my brother get moved into his new place in Marylebone W1 and so we called them for help, they came right away and did a fantastic job for us, moved us very fast.
I'm in Marylebone and needed someone to help with a house moving ASAP. Gave them a call and they had me together and out in a jiffy.