Moving to Greenford, UB6
At Moving Service we make moving house or moving office simple. With more than a decade of experience in home and office removals in Greenford, UB6 our expert removal team delivers the best and most reliable packing, removals and delivery services. From pre-packing, man and van service and delivery, to full home or office removal plans, we take the stress and hassle out of moving and make the process a breeze. Call us today on 020 8746 4402 to book a removal date, then relax knowing that our team will take care of the move for you. Our experienced team can handle everything from delicate glassware to heavy furniture or office equipment. We also provide pre-packing, man and van service and post-packing options too. Our removal vans are modern and our movers use only the latest in removal equipment to ensure maximum efficiency and safety of your items. This also means that we can pack and transport even the heaviest or delicate of items. We use blankets and ties to protect your property at all times and look after it with the highest level of care and attention. We guarantee we have a solution for you whether it's a single service such as packing or hiring a man and van, to a complete removal plan and full moving experience in Greenford.
Find Out More About the Area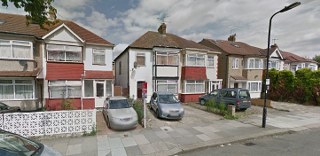 The area is in West London and is a large suburb in the London Borough of Ealing. It is served by the major dual-carriageway, the A40 and has two tube stations – Sudbury Hill station on the Piccadilly Line and Greenford station on the Central line. It is also connected by the Greenford station and South Greenford station railways and has various bus routes, running through the area. It is located in the UB6 postcode district and has a very large park in the area which is also the venue for the annual Greenford Carnival held every July. The area attracts a number of tourists that come to see the Heritage Centre and the London Motorcycle Museum. The Heritage Centre has a collection of British-made domestic paraphernalia from the 20th century that showcase the British homes and gardens of the past. The London Motorcycle Museum is the only one of its kind in London with around two hundred exhibits on display. It is mostly a residential although it does have some significant commercial areas too that serve the area. There are a few good schools that make it an attractive place to live with its pretty streets and good transport links to other parts of the city.

Efficient Moving Service for Your Home or Office in Greenford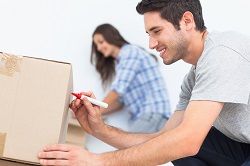 Our removal service in Greenford, UB6 gives you the very best for your money. When you call Moving Service, our removal advisor will take a note of all of your removal requirements and from there provide a package that best suits your needs. We pay careful attention to what you need so that we only provide you with the service you require so you never pay more than you have to. For a removal team that will get the job done efficiently and professionally, call us today on 020 8746 4402 to book an appointment for your house or office relocation. We will accommodate any day and time that works best for you and our removal team guarantee a prompt arrival and a quick and stress-free moving day. No move is too big or too small, and we have helped hundreds of people relocate to new homes and move offices in Greenford, many of which use our services again for the next time they move. Get in touch today as a first step to achieving your home or office move in the simplest way possible.
Our Testimonials
The movers were so friendly and helpful. They had lots of tips about moving home and were more than happy to offer advice and suggestions that I've since used, and have made life so much easier. Great service all round UB6.
If you need reliable movers that you can actually trust - give these guys a call. Great blokes. I have dealt with a few companies that employ some shady people, stealing issues, etc. This one is the best in all of UB6. I know who I will be calling if I need moving services again. Great company!
Moving Service was referred to me by a friend who lives in Greenford and the truth is their services are as they were explained to me. I couldn't ask for more truly. Keep up the good work.
Wonderful group of movers to work with. Great and speedy service and super cheap. Thanks for helping a guy from Greenford UB6 out. Cheers.