Moving to Belmont, HA3
Usually when you pay peanuts you get monkeys but there is an exception to every rule. Moving Service offers the most extensive and useful removal services in Belmont, HA3 and we do it all for the lowest and most attractive removal prices in London. If you would like to get a free, all-inclusive quote from our company, then call our customer services team on 020 8746 4402 and we'll give you our prices. There are no hidden costs and there is no obligation to accept our quotes – however we can guarantee that our removal services are your best bet.
Movers in Belmont need to know that their removals company will be able to assist them in every aspect of relocation, from planning the steps to be taken on moving day to unpacking and settling in. A removals company that simply carries boxes from A to B is only tackling part of the problem and in fact, a removal appears to be much more upheaval. Our movers can offer useful tips and advice, and deal with the practicalities of things like packing, dismantling furniture for safe transit and even getting to know your new area. The help of our handy movers can make a lot of difference to you at what may be a very trying and stressful time and that's why we are worth the investment!
Dive into the Cultural Hub of Belmont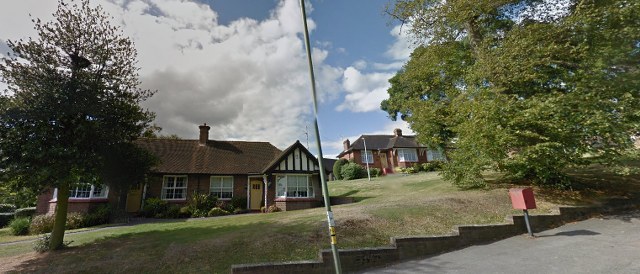 The area is a suburb to the North of London, situated very close to Harrow with the HA3 and HA7 postcodes. It is an area built on a mound and is historically originated from a railway station which accommodated a famous old train nicknamed "The Rattler". Nowadays, it is more of a cultural hub for North London and the area is populated by many bars, restaurants and a nightclub which makes it a good alternative to going out in Central London and paying the high entry fees and drink prices associated with it.
All these attractions are situated in Belmont Circle, the epicentre of the area, and there is a Community Centre which features local events such as sales. It is close to the High Barnet and Edgware tube stations for easy access to Central London and within reach of Wembley Stadium and the enormous shopping centre. Although the area is good for commuters, it is by no means a ghost town and there is plenty to attract the residents in the day and at night.

Superb Belmont Moving Services at Low Cost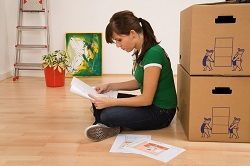 If you are moving to Belmont, HA3 and need help with your packing, we can bring you any packing materials you need be it string, duct tape, thick cardboard or bubble wrap. Our movers can also bring you furniture covers and box wardrobes which will ensure that your upholstery and your clothes are moved and preserved in good condition. We can assist you with furniture disassembly as large tables, king sized beds and cabinets can be very difficult to move. Our company is willing to help you unpack as well and we will remove any used packing material to save you a trip to the recycling plant.
Moving Service deals in removals across Belmont, HA3 in a range of sizes and we offer man and van removals, student moving services and other furniture removal services around HA7 area, including assistance with an Ikea delivery or white goods relocation. If you would like to know more about us or if you want to talk about our removal prices give us a call on 020 8746 4402 and we will give you a free quote that will be much cheaper than anything you'll get elsewhere!
Our Testimonials
The home removals crew stepped foot in our previous flat in Belmont HA3 early in the morning. I loved their determination.
Maggie Williams
09

Aug 2019
Moving Service helped me so much when I moved to my new apartment. They have the best house moving services ever. Thank you!
If you are looking for a reliable company that can handle all your moving services, you can choose them if you reside in Belmont.
I found a remarkable house moving service in Belmont HA3 through Moving Service and they made my move worth my time and their prices were perfect for my needs.
GREAT RATES!!!! Best man and van service ever! Just needed to move a few things to from my home in Belmont to my dorm. Nothing major. Affordable and dependable. Recommend.