Moving to Mile End, E1
Life is always changing. One day can be completely different to another and the one following won't be similar, either. One day you will face various difficulties, the next they are passed. You can go from being young and inexperienced, to confident and professional in no time. You can be living alone and before you know it, you have a family. Embracing a change is the way of conquering things as it lets you become a better person and improve your life. There are many ways of initiating such changes, with one of them being a house removal. Changing the place you live can greatly alter and enhance your life, though it can be tough to complete. International removals, office removal and student removals all bring possibilities and challenges, so if you want to know more about removals in Mile End, E1 talk with Moving Service by calling 020 8746 4402.
Living In The Area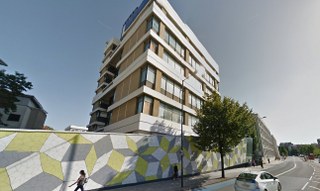 It is one of the districts in East London and is a part of the Borough of Tower Hamlets. The area is 3.6 miles east-northwest of Charring Cross, so it is close to the centre. Its area postcodes are E1 and E3, putting it in the Eastern region. Nearby places and postcodes to the area include Globe Town, South Hackney, Victoria Park, Bow, Poplar, Stepney, Whitechapel and E1W, E14, E16, E15, E9, E8, E2, EC3A, EC3N, EC2M and EC2A.
The area's name comes from mile ende, referring to the mile distance between Aldgate and the City of London. Some evidence suggests buildings date back to 1300 here, with Mile End Road being an ancient route. The area played part in the Peasant's Revolt in 1381. Development would begin to occur in the 16th century. Yiddish theatre was popular in the 1880s and the People's Palace complex opened in 1887. Notable places here include the Queen Mary, University of London, Parts of Barts & The London School of Medicine and Dentistry campuses, the Green Bridge structure and the Ragged Museum. The local sports team is Sporting Bengal United FC.

A Mile End Moving with Help from the Best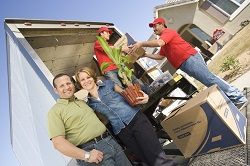 As excited as you are for your removal to Mile End, E1, you have to tread cautiously as you see to all the work involved. There is a lot to do for the process so you should be ready for it. A moving checklist will ensure you obtain what you need, have a timetable, have booked the necessary services and have enough time. You will have to spend time packing goods securely, so they will be ready for transport and a suitable removal van is a must. Carrying all your boxes and other items proves to be the real challenge so you should have the right help for your furniture removals.
Moving Service is dedicated to giving you the best move possible and we can do this from the moment you call. We can run through all the details of the process to make you confident and ready for the challenge. We can also run through our great removals services in Mile End so you can get an idea of what we offer you. Our top movers can be with you whenever you need to sort and pack goods, provide packing materials, carrying items and transport them in their moving van.
When you call on 020 8746 4402, we can list off the services we have and you can pick what you need. We are flexible so you can hire as many staff and vehicles as you need to do whatever job you desire. Our free quotes ensure a good deal so call and request one today.
Our Testimonials
I was looking for an outstanding and affordable house removals service in Mile End E1, so I gave them a ring. I used them last week and was delighted with their service. Truly one of the top removals companies locally.
I am very happy with the moving services of this company in Mile End E1. The movers were on time and ready to work. They got the job done well. I would recommend.
We didn't want to do all the house moving on our own so we called them to help, they came right away and helped us move to the new place in Mile End E1, very thankful for the good service we got.
Moving Service in Mile End E1 never fails to impress with their removal skills.