Moving to Camden Town NW1

Are you in the market for a removal company? One that offers a great value price tag, but still provides rock-solid removal options despite this? You might think that a moving service that offers the best of both worlds is simply a pipe-dream, but Moving Service makes it a reality! Yes, if you're moving to Camden Town, NW1 you'll find flexible and affordable removal options right here. Lifting, loading, packing – all of it will be taken care of properly! We can handle both commercial and domestic removals, and we're available to hire right now! Simply call 020 8746 4402, and get your move on the road today!

What Makes Us Moving Service of Choice in Camden Town?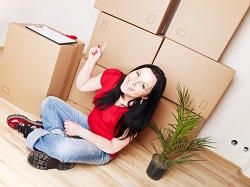 There's an extensive range of moving services on offer here, and each of them is built with one simple aim – making your move easier. This is why we're such a popular choice for removals to Camden Town, NW1 – we put the customer's needs first. Our services are reliable thanks to the vehicles and moving equipment we have at our disposal, and they're all properly utilised by a team of highly qualified movers. They're the ones who'll make sure your goods get to where they're going in one piece, and all you have to do to get them to your Camden Town NW1 home is call 020 8746 4402 and talk to an expert!

What Makes Our Moving Staff Memberes the Perfect Choice for Your Move to NW1?

Our removal services in Camden Town, NW1 have received tons of positive feedback over the years, so we're pretty sure they do! All of our movers are trained professionals with plenty of experience in home and office removals. They've moved it all, and done it well so there's absolutely nothing to worry about. They're experts in the hard jobs, and know how to keep things on track. If you need to be at your new, Camden Town NW1 home in a timely manner, these people are the folks for the job. Call today and you'll have access to these professionals' house moving skills, as well as a whole range of special offers!


Here's Some Camden Town Information for You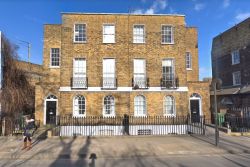 Camden Town (or Camden for short) is the main neighbourhood of the London Borough of Camden. It's one of London's inner-city districts, (about two and a half miles from the centre of London) and is well known for its markets and service industries. The Inverness Street Market for example has been serving the local area with food and produce for over a century. The Electric Ballroom is a night club on Camden High Street, and offers an indoor market during the weekend days, with stalls selling vintage goods and alternative fashion. Camden Town has a London Underground train connection on the Northern line, which provides patrons of the towns many markets with easy access to the area.

How Will Our Camden Town Moving Company Save You Money?

When compared to other Camden Town, NW1 based services, you'll save money with Moving Service. We only charge for services you need, and we will focus wholeheartedly on them for the duration of the move. This allows us to provide moving services that are more than a match for our competitors, but undercut them by a fairly wide margin. There's a good reason that when it comes to providing removals to Camden Town, NW1 we're the class leaders. To find out more, book an appointment or get a free estimate, simply dial 020 8746 4402 today.
Our Testimonials
I used Moving Service's movers twice within two years for moving houses. I cannot recommend them enough. The guys are friendly, efficient and have a great attitude. They take away all the stress that comes with moving.
Superior removals firm compared to all of the other ones who are super slow. Thanks for the great work last week guys and I will recommend you to all of my friends in NW1.
Courtney Ballard
04

Jun 2019
I was very happy with Moving Service. I have hired many removal services in Camden Town NW1 and they were the best.
Was able to schedule the movers to come out later in the day when I'd be home. Moving Service in NW1 did quick but efficient removal. Thanks.