Moving to Harrow On the Hill, HA1
If you've ever thought about moving to Harrow on the Hill, Moving Service will offer you the best method of reducing stress and making the transition to the new property easier than you had ever imagined. We bring experience to the table. After having worked in the removals industry for such a long time, there is nothing we have not encountered. There is no removals issue we have not only confronted but handled with aplomb, too. For those worried about their big house removal, this can be hugely reassuring. With our help everything from start to finish is in the right hands. If you would like to learn more about the ways we have of helping customers, call us on 020 8746 4402 today.
Would You Like To Know More About Harrow On The Hill?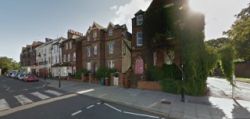 Home of the famous independent Harrow School, Harrow on the Hill is in the London borough of Harrow. As part of the north west of the city, it is largely a residential area, but remains famous despite the comparative lack of landmarks and notable locations. With a population of over ten thousand and rising, the number of people in the area has grown steadily over the course of the last thirty years. Getting around is made easy thanks to the Harrow-on-the-Hill Station, part of the London Underground network and sitting on the Metropolitan line. For those thinking about getting out and about in the area, not only are there a large number of bars and restaurants, but it is easy to walk to nearby destinations as well. Places such as West Harrow, Greenford, Sudbury, Wembley, Kenton and Northwick Park are all situated within a short walking distance of the area.
Thanks To Our Team, Moving Home Is So Much Easier
It is our aim to make moving into a new home much easier. We focus on providing expertise in every aspect of the move. With our understanding of removals to HA1 region and the surrounding areas, you no longer need to worry about all of those little details. If you've been struggling to get the time to complete all of your jobs, then we will handle all those issues for you. You can just sit back and relax. When you hire our removals team, you only need to make one phone call and then you know all the difficult heavy lifting will be in the hands of the experts. Rather than attempting to take on every problem yourself, you can trust our team to make your life easier. Call today and get a free estimate for the best help around.

Hire Our Team Today And Make Your Move Easier Than Ever!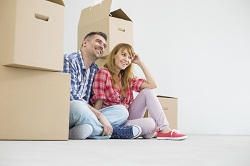 When you hire Moving Service, you are not only hiring the best office and house removals specialists in Harrow on the Hill and the nearby areas, but you are also contracting the help of a company that works hard to reduce the cost of moving home. We know many people are put off by the cost of bringing in professional movers, but we offer something different. You will get a free consultation and a free quote from our team, and our low prices guarantee you'll not only get an excellent experience, but a great deal too. Rather than having to worry about the high cost and low quality options other moving companies in HA1 district might offer, hire our team and we guarantee you absolute satisfaction. To get chatting to a member of our team and to find out more about what we offer, dial 020 8746 4402 today.
Our Testimonials
Olga Harrington
05

Sep 2019
Have used Moving Service a few times over the years, and have nothing but good things to say about the domestic removals and the Harrow On the Hill HA1 company in general. They really look after their customers and always seem to be looking for new ways to help.
Needed office removals, as soon as, possible. Moving Service did a great job with it, and I am a very happy and satisfied customer. Great job, and awesome team in Harrow On the Hill HA1.
The services you offered us last week in HA1 were incredibly amazing. I can never use other removal services apart from you ever again.
I kicked my now ex-boyfriend out of my flat so needed a moving service that was affordable in the Harrow On the Hill area. These guys were so cheap that I even offered to pay! Best pounds I have ever spent. Thank you.