Moving to Tolworth, KT5
Moving house is a bit of a challenge, no matter who you do it with. There are lots of different things that can go wrong, and you never really know what issue is going to arise. If you do your removals in Tolworth, KT5 with Moving Service, however, you know that there is no chance of those issues affecting the removal too badly. Our team is incredibly adept at adapting to any situation that may arise, so doing your relocation in the KT5 region with us will always be a good idea. When you are considering a removal in Tolworth, you need to know that your team is looking after your belongings in the same way that you would. Our employees understand that there are certain ways to handle boxes and furniture that will remove all chances of things getting scratched or broken. You can trust our team to handle your belongings in a way that leaves everything intact, as after all, why spend money on moving house if your things get damaged along the way? Alongside care, our team is also able to ensure that the move goes fast! We can get your home removal in Tolworth done efficiently, so that there is no chance of things slowing the removal down too much. You will want the job to be over as soon as possible, so you need a team of professionals who really know what they are doing. We have that team and we can ensure that your move is as stress-free as possible. Call us today on 020 8746 4402 for bookings.
Tolworth – A Fine Place Of Musical History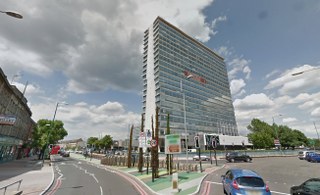 The area is in the southwest of London, in the Royal Borough of Kingston upon Thames. The region is near to Surbiton, and it is a suburban area of a certain style. Bombing in World War II led to extensive rebuilding, so the area is a mix of 1930s' architecture and more modern housing. The area has a musical history, with a pub called the Toby Jug hosting various bands and artists throughout the 1970s, including David Bowie, Led Zeppelin, Black Sabbath, Fleetwood Mack and the Yardbirds. Sadly the pub is no longer there, though the road adjacent was named after it. The region is served by South West trains via the Tolworth railways station, which is situated near Tolworth Broadway, a shopping district. The station operates trains to London Waterloo, making the district an excellent place for commuters to settle. The green open areas of Alexandra Park and the many entertainments and retailers of the Broadway make the area's centre an interesting place to visit.



Managing Your Moving in Tolworth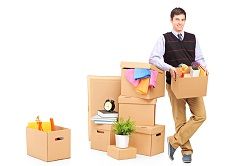 When you are planning a commercial removal in Tolworth, KT6 you need a team who can handle the size of the load. The result can be tough in that you end up needing larger vehicles to handle the load. We have great experience in making sure that your desks and other office furniture are moved safely. We have long load trucks that will take a huge amount of furniture in one load. You will find that our staff can box and handle your office machinery as well, to ensure that nothing would be broken. Office removals need to meet budgets set by the heads of the business, which can make things difficult for you if you are planning the job. We understand these things and can work to meet your budgetary needs. If you feel like this is the kind of service that you would like for your removals in Tolworth, then simply get in touch with Moving Service on 020 8746 4402 today.
Our Testimonials
K. and M. Derwin
15

Aug 2019
We cannot recommend Moving Service highly enough. This removals firm gave us a great price, but we still felt they had given us the best service in KT5. Thank you.
This company has the best movers in Tolworth. They got us moved quickly and efficiently. Great rates too.
I hired them to help with office removals in Tolworth KT5 and the workers showed up on time and ready to work, very friendly, and it was a great service.
Moving Service did a good thing. Move was quick and stress free. So, will be using their home removals service in KT5 in future.