Moving to East Sheen, SW14
If you are like the vast majority of people out there, moving to an entirely new area is not something you actually enjoy. This is a big step in anyone's life and it will require you to put a lot of attention into details. From the fact that you have to pay much attention to the new place you have found to move in to the fact that you will have to realise how your old place is left behind, everything can become overwhelming. Moving Service will not only be able to find the best place in East Sheen, SW14 and help you move in, but we will also help you with almost everything moving-related, from the lorry to the movers around East Sheen, man and van and from packing your goods to cleaning up the used packaging materials in SW14 area. Contact us today on 020 8746 4402 and you will be greeted by a professional, yet friendly voice. We will provide you with answers to all of your concerns related to moving and we will help you do this hassle-free, too.
East Sheen – the Developing Suburb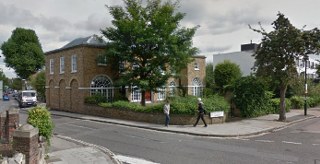 The area's history goes back to 950 and it is believed that the current name of this London suburb traces its roots to "Sceon", which meant "shelters". For those interested in moving here or for those interested in simply visiting the suburb, it is worth noting that the area has been developed separately from Sheen and that this can actually be noticed in the way the suburb "functions".
There are many reasons people choose to move in East Sheen, SW14 one of which is related to the fact that this South West London suburb (part of the London Borough of Richmond upon Thames) provides them with the perfect blend between the quiet suburb life and all the shops and entertainment forms they need. The main street in the area is very big and it hosts a very large variety of shops and stores to make residents' lives much easier. From suburban grocery shops to cafés and restaurants, there's something for everyone here. Even more than that, if you are looking to move office in the area, you will be happy to know that the main street hosts many office businesses as well, so you will definitely not be the only one.

East Sheen Moving and the Best Tips on Moving Hassle-Free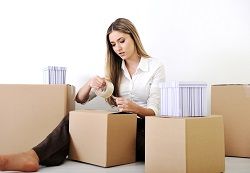 Moving Service believes in truly helping its clients and customers. We believe that our services help people step with the right foot into their new life. Since moving is a stressful experience on its own, you will most likely feel that you need some "external" help as well – and that's precisely where we come in. Call us on 020 8746 4402 and ask about our removals services in East Sheen, SW14. A polite customer representative will talk to you and then will assess the situation and provide you with the help you need. Together, we will determine how many professional movers in East Sheen you need us to bring in, what type of packaging materials you may need to order from us, what vehicle size to bring and all the other details that help with a smooth moving process. Even more than that, we can even help you pack and unpack your things professionally, so that they stay as safe as possible throughout the moving process and so that you don't have to worry about them getting scratched or hit. If you need us to help you with cleaning up the used packaging materials, we can do that too – just let us know when you talk to us over the phone and we will gladly provide you with the help you need.
Our Testimonials
They were great! Very thorough, and boxed up stuff that I had intended to just toss in my car; they got everything over to the new house East Sheen SW14 safer than I had planned!
From the movers all the way down to those who answer the phone, Moving Service has you covered looking for removals in East Sheen. Super friendly and professional. Couldn't realistically ask for much more.
There are not many companies that I can leave reviews for in SW14. However, Moving Service is extraordinary with their services on my office removals and I will be using them in the next month to help me move my house.
The movers of Moving Service made sure our home in East Sheen was safely packed up, and then transported to our new home. Thanks for all the hard work!