Moving to Sands End, SW6
When in the midst of a complex process like moving a home or an office, it's always best to keep a few things in mind. Not all moves are the same, there are a lot of things to consider. How big is your move for example? How far are you moving? Do you need to move immediately? Keeping that in mind while you make preparations is one of the keys to success.

We at Moving Service aim to provide removal help throughout the process, so as a first step, here's a bit of information about our removal services in Sands End, SW6 and how they're best utilised.

A simple, standard family removal will be well served by our standard moving package. We'll supply a large team to take care of the furniture removal, and the movement of other heavy objects. For a small removal like a student move however, a man with van hire will be more than enough. And obviously for office moves, a bespoke office mover is what you want.

Those are your specific options, and with the commitment that we put into each of them, you're guaranteed a great removal experience. We provide all of the above services in the SW6 area, plus a few more at affordable prices. We've got skilled and trained team who provide moving services, and for more specific details get in touch with us via phone on 020 8746 4402.
Sands End – There Are Plenty of Opportunities to be Found Here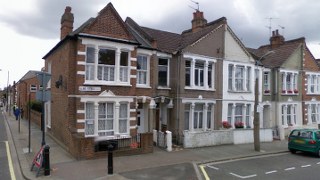 The area is located in the South West of the London Borough of Hammersmith & Fulham. It is a residential area with plenty of housing and job opportunities. It's been a centre of employment for a good while now, and deserves consideration.

That's not all there. This SW6 area is a home to a few parks and shopping areas – South Park for example is an open space with plenty of sports facilities, including a cricket pitch, and a variety of football pitches and tennis courts. Wandsworth Bridge Road has a fair few shops and restaurants to take a look at.

Transport in the area is convenient, this is mostly due to the modern Imperial Wharf London Overground train station. This station provides railway links to Clapham Junction, Milton Keynes, as well as others. Routes are also plentiful in the area, as well as river boats, if your desired destination is on the other side of the cost.



Try Moving Service for Expert Moving Services in Sands End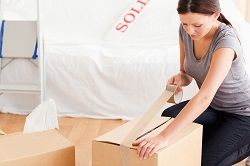 When you have sorted out how your move is going to go, the next step is actually putting it into action. We provide affordable removal options, but that's not at the cost of quality. We pride ourselves on providing a variety of effective moving tools at great prices. For a relocation to Sands End, SW6 there's no better way.

By providing a service like this, we provide peace of mind for our customers. Our professional team of movers will take care of all of the hard graft and heavy lifting. Jobs like the packing, unpacking, furniture moving in SW6– all taken care of! Just call on 020 8746 4402 and everything will fall into place.

It's good to have a variety of options at your disposal, and that's what you get with Moving Service. Home and business removals in Sands End have never been easier.
Our Testimonials
Moving Service is an excellent house and cost-effective house movers in Sands End SW6.
Living in Sands End, I've used my fair share of removal services in the past, but none even come close to Moving Service. The boys were hard working and amazing packers.
For anyone in the Sands End region that might need a moving company then I hope you check out Moving Service like I did because they are the best, very trustworthy and fast. I didn't have to worry about a thing when they moved us, they were great.
I must say, Moving Service certainly takes the no nonsense approach when it comes to moving. They were friendly movers, but definitely all business when it came to getting our belongings to our new home in Sands End SW6. Will use again.