Moving to Wealdstone, HA3
There's a lot that goes into a successful house removal: planning, packing and then of course the actual moving itself, it can be a really stressful experience, but it doesn't have to be. With our expert relocation services, we can take the stress out of the whole experience. Moving Service is a fully insured, professional moving service, and we cover the whole of the HA3 district. So, if you're moving to or from the area, we can help. We can help with packing, planning, storage and the transportation of your belongings, and you won't have to worry about a thing. Call us today on 020 8746 4402 and find out more about what we can do for you.
Keeping Busy In Wealdstone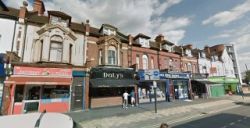 A small area of London, Wealdstone is located in the HA3 postcode district within the borough of Harrow. One of the biggest draws for this particular area is the Harrow Skate Park which is the epicentre of skateboarding in the UK. It often hosts competitions and attracts huge crowds both from the UK and internationally. Keeping active seems to be a theme in the area as there is also a large local leisure centre which offers a wide range of activities including swimming, badminton and martial arts. The area also has its own football team Wealdstone F.C, with alumni such as Vinnie Jones. However after redevelopment in the area, the club's ground has now moved out of the direct area, but remains a source of joy to local residents.
What Makes Us The Best?
Our team are what make us the best removal service in the whole of Wealdstone, HA3. They have decades of experience in the field of relocation and can offer you the most up to date advice, as well as direct practical support, to make your move as smooth as possible. We want our customers to have the best experience they can. Moving home is supposed to be fun and exciting after all, and we want to bring that back for them. But aside from our friendly and helpful team of movers, we are also the best because we know what people want and need during this time, and we go above and beyond to make it happen.

Who Do You Call When You Need Experts?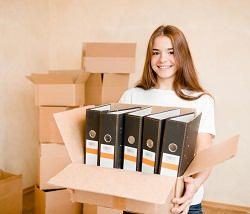 When you need removal experts, you need us. We work alongside you to discuss your needs and explore your options, whilst also providing you with the benefit of our years and years of experience and knowledge. You might be fretting about how to package up your antique vases, but we have the answer. Maybe you're not convinced your sofa will fit through the door - don't worry we will know instantly. Whatever you're worries we have probably seen it before, and we will definitely have a solution. So don't fret about moving house, instead call us on 020 8746 4402 and we will make it happen with ease. We'll make house relocation look so easy you'll wonder what the fuss was about.
Why Struggle Moving House In Wealdstone? Come To Us!
We appreciate that moving house is not only a stressful endeavour but an expensive one, too. That's why at Moving Service we aim to take both the stress and expense out of the equation. Our fantastic value removals services mean that not only can you relocate in Wealdstone with ease and stress-free, but you can also do it whatever your budget. We provide whatever level of service you need, so whatever your limit we can certainly help. Not only are our prices great, but we are a fully insured service. Call anytime on 020 8746 4402 to find out about our cost-effective packages, and see how we can help you.
Our Testimonials
Moving Service provided a really good moving service for us. We booked quite late and were thrilled that they had availability; the price was so much cheaper than anywhere else I found. Plus the quality of the service was brilliant. The team was professional and hard-working and completed my move to Wealdstone in no time at all. I've since used their man and van service to relocate some old furniture and found them to be just as professional. Very impressed.
Happy with the remarkable service and quick approach to the office removals. Movers were great as well. Great firm in Wealdstone.
We were relocating to Wealdstone HA3 so we hired Moving Service to give us a hand. The movers were fast and efficient. They also offer lower rates than the other moving companies in the area.
Eloise and Arthur L.
02

May 2019
My darling husband has severe OCD. So, when we were in need of a moving company, it was, needless to say, not easy to find one that he'd be comfortable with. After an exhaustive search, we settled on this one. Their movers were so understanding and went out of their way to accommodate us. They were great. I have already recommended them to a dear friend who is moving to Wealdstone HA3.