Moving to Shadwell, E1
It really is worth keeping a cool head when planning out home removal. There are a lot of factors to consider like time frame, and the service type.

We provide a variety of services here in the entire E1 area, and they all cater to different moves. Do you go with the traditional moving service, or try something else like a van hire or man with van service in Shadwell, E1? Many other movers have been in this situation too, but we are here in Shadwell to help.

The standard moving service that we provide is the most traditional option. It's the one that people are most familiar with; our movers can handle any size and type of removal, from the large cross country move to the small move down the road within the E1 area. But where this type of move truly shines is on moves that include heavy furniture. There is a lot of man power available here. For more details, check us out by calling on 020 8746 4402.
Shadwell – Hardly A Shadow Of East London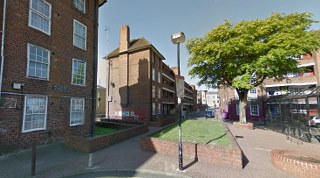 The area is an East London district – one that's part of the E1 post code area, and situated more specifically in the London borough of Tower Hamlets. It's on the north bank of the River Thames and is bordered by two other Tower Hamlet districts: Wapping and Ratcliff.

It has a few areas of cultural interest. There's St. Paul's church, which is commonly known as the Church of Sea Captains. It's easily visible as you pass by it on the Thames, and its spire is a very recognisable sight indeed.

The event that the area is probably best known for is the THCH Hop Festival. It's a yearly celebration of the hop harvest, which is a part of the growing brew industry.

As a place to live, the area has a few things going for it –the cultural parts are not only interesting, but also well connected. There's a London Over
ground station closes by on the East London Line, which opens up doors to other parts of the East End.

Try Some of Our Professional Home Moving Services in Shadwell
Put Your Moving Plans Into Place – Call Moving Service.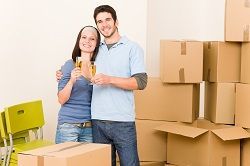 When it comes to our man and van service, things are a bit different. The removal team is smaller, but that doesn't affect the value of quality. It just means they're more suited to small removals. If you're not moving many things, look no further.

And finally, the van hire option. The situations when you'd hire this from us do not depend on your removal type, but rather your preferred removal style.

It's a great asset to stay calm and collected during a move. It doesn't just make things easier to plan, it helps stop anything from going wrong. Just look at your options, assess them, and then call us on 020 8746 4402. We'll help keep your carefully planned during your relocation in Shadwell, E1 on the right track – guaranteed.
Here at Moving Service we offer any kind of moving services – they are all of high quality and come with a competitive price as well. No matter which one you end up going with, you're in safe hands with us. Our service quality is rated highly by our customers, and we're well known for offering a moving service that's a little bit different.
Our Testimonials
These specialists were highly efficient at the job, and managed to finish the work on time even though it was a big house removals project in Shadwell!
Moving Service is easily the best house removals company. They are also the cheapest in E1. Would use again!
With the weather a big factor in Shadwell I was concerned about my big move. Removals on a good day are agitating enough, let alone in climate weather. That said, Moving Service took great pride in making sure nothing broke and everything got to the final destination in one piece.
My family moved to Shadwell and when we needed moving service we called Moving Service because we had used them before and their services were great, they still are. I would tell any friend of mine to call them first if you are moving.
Just required a short haul, so booked their man and van service to get me and my stuff to Shadwell E1. Guys were quick and affordable, win-win for all.