Moving to Cambridge Heath, E2
There are many things that one must consider when moving home. Primary among them is which removals service in Cambridge Heath, E2 to use. While there are many companies that offer cheap quotes, what you additionally need to ensure when using a removal service is that they have a professionally trained crew to manage the move, they use good quality packing materials and handling equipments and that they can guarantee damage-free transport.

If you are looking for a removals company in Cambridge Heath with these qualities, look no further than Moving Service. Established many years ago, we have been providing top class service in removals to Cambridge Heath and beyond. At Moving Service, we know that cost is important for you, this is why we provide a variety of services for competitive prices. Look into our website or call at 020 8746 4402 to know why how you can get your money's worth.
Learn More about the Excitements of Cambridge Heath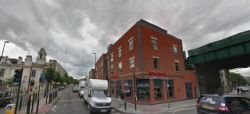 The area, in the E2 postcode district of London, is located in the Borough of Tower Hamlets towards the east end of London. Situated north of Bethnal Green, it enjoys a quite but urban lifestyle with easy access to the rest of the city. The area is well connected by underground and overground railways network. The nearest tube stations are Bethnal Green and Stepney Green, whereas the overground railways serve Whitechapel and Hoxton Stations nearby. There are also a number of bus routes that operate in this area.

Social life is in this area is varied to individual tastes. You could always pop into the charming bars and pubs for a pint or do the traditional dining and wining at one of the several gourmet restaurants in the area. But if you are in the mood for something different, you could enjoy a comedy night at the Backyard Bar & Kitchen or check out the events going on at the Oval Space. There are a lot of sights and attractions nearby as well, such as the V & A Museum of Childhood or the Spitalfields City Farm that are especially favourite with children. The area is also resplendent with a lot of options for shopping and leisure nearby and boasts of a vibrant night life. It provides the perfect location for all kinds of lifestyles.

Get Assistance From a Professional Moving Service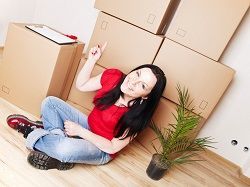 Whether you are moving a home or an office, Moving Service has specialist services for all your removals in Cambridge Heath, E2. We boast of a professional and knowledgeable staff that can assist you with every step of planning your move, starting from an assessment of your belongings to packaging material disposal solutions. Our in-house professionals can also help you find out which services are designed to specifically meet your needs. If a man with a van is all you need, we will provide you with a range of transport vehicles to choose from, which vary in size and carrying capacity and come with specialized equipments such as lifts and ramps. All our removal vans in Cambridge Heath are equipped with GPS tracking devices, so you will know at all times where your goods are on transit. Other than that, we also provide packaging materials and removal insurance at competitive rates.

Whether you hire our team for the entire process or part of it, we guarantee that you will enjoy exemplary service from our trustworthy and customer-friendly employees. So make your life easier and hire our Cambridge Heath removal services to organize your move for you. To get more information about how we can help you, chat with one of our staff members on our website or give us a call at 020 8746 4402.


Our Testimonials
The guys at Moving Service were really great. They are committed to each job giving that the attention that's needed on an individual basis. I'd definitely use their services in Cambridge Heath E2 again!
The lovely people from Moving Service did a pick up at my flat in Cambridge Heath E2. This is a really good removal service. They are not expensive at all, either. We highly recommend!
For the past three years, we used the company for home removal services twice and we are convinced that they have all it takes for this kind of project in Cambridge Heath. We recommend them.
If you're in E2 and looking for a decent moving service that's cheap. This is the place to call!
The entire team from driver to moving crew were spot on, and took great care with my furnishings. Recommend this removal company to any and all in Cambridge Heath. Would use Moving Service!