Moving to St Paul's Cray, BR5
Whether you are moving from a room in a flat to another room in a flat, or you have a mansion to get shifted, Moving Service can help you. Our removals team in St Paul's Cray, BR5 is the best in the area. We can get your move sorted, no matter what the job is, and there is absolutely no doubt that your items will be treated well. Our moving teams are very experienced, who are well trained in all sorts of different jobs, to make sure that your removal goes smooth. You need your home removal in the BR5 region to be free from risk or accident, and we can ensure it will be. When you are in need of efficient moving professionals, you will always find them with us. With a dedicated domestic removal team in St Paul's Cray, we can ensure that your home gets packed up and safely moved. We also offer larger vehicles because we know that this can be an issue when you are moving a house. Whatever you need, from packing services to transportation and unpacking, we can help. Call our team now on 020 8746 4402 and we can get started with planning your removal.
What Will You Find in St Paul's Cray?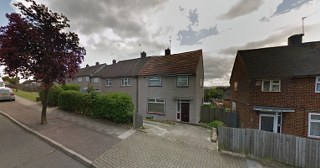 The area is in the south east of Greater London. It is part of the Borough of Bromley, and borders on the Borough of Bexley. The area is close to St Mary Cray, and uses its rail station to connect with London areas Like Victoria, Kentish Town and Lewisham. Trains also run south towards Kent. Busses in the area are regular and proved transport to local areas, though car will usually be the main form of transport. Like its neighbouring St Mary Cray, the area has a large traveller population. Sadly this has more to do with the closing of various labour sites around the area. Dock workers in Bermondsey as well as farm labourers in the surrounding fields moved and settled down there as mechanization put an end to the need for them. The area has a historical church called St Paulinus Cray, from where the area gets its name. The church is no longer in use, though it does lie in the St Paul's Cray conservation area, meaning that it will not be touched.

Top-End Domestic Movers from St Paul's Cray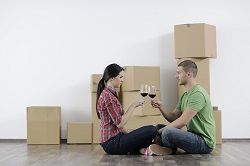 Man and van services are perfect for small removals, and a range of other transport jobs. Whether you need to move furniture or get rid of rubbish, our man with a van service in the BR5 district can help. We have expertly trained drivers who know the streets around the area, and can avoid traffic easily. They will get you to your destination in no time, making sure that you are able to get the job done right. We offer amazing prices on your man with a van in St Paul's Cray, BR5 so that you are never worried about the amount that you are spending on the job. Our long haul transit vans can fit a surprising amount of stuff, so why not book one today and see how well it works for you? Whatever your needs are, then getting in touch with us will mean that you are able to fulfil them. Our team does get booked up quickly however, so get in touch with Moving Service on 020 8746 4402 today and we will see if we can fit you in.
Our Testimonials
It's hard to find a removal company in BR5 that is affordable and has good-quality equipment like this one does.
Moving Service from St Paul's Cray BR5 truly is the cheapest removals service around. I highly recommend to anyone looking for movers.
Having never used movers before, I had bad visions of slow, incompetent individuals. Thankfully, I couldn't have been more wrong if I tried. The removals team showed up at St Paul's Cray ready to work and really took care of business.
We hired Moving Service to bring a man and van to help us move to St Paul's Cray BR5, they had very friendly workers who worked fast to get it done. Very pleased with the services!
We arrived at our destination in St Paul's Cray ahead of time, due to the diligence of your good house removals team. Thanks!