Moving to Burnt Oak HA8

Shopping around for the ideal removal service is a good idea, but once you've gotten in touch with us, you won't need to look any further. All you need to do is look through the range of moving services that Moving Service offers, and you'll soon find a package that perfectly suits your needs. We handle many removals to Burnt Oak, HA8 every week, so you can expect nothing but the best from us! Our services have convenience and affordability in spades, so it's easy to see why we're the removal company of choice for the local area. So if you're conducting a property removal to Burnt Oak, HA8, give us a call on 020 8746 4402 and we'll send some people over to make things easier!
Where Else In Burnt Oak Can You Find Moving Services As High Quality As Ours?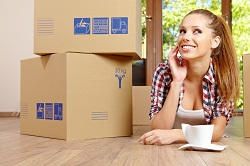 Our home, office and student relocation services in Burnt Oak, HA8 are some of the finest in the local area, and that's because of their flexibility teamed with a low hiring cost. In short, we can can give you the removal options you need while staying firmly in your budget. We won't charge you for the services that you don't need, or include any hidden costs in the final bill – we just focus on the move at hand! When it comes to removals to Burnt Oak, HA8 our movers have got the process down to a science, and will use every ounce of their expertise no questions asked! So get your move on the right track; call 020 8746 4402 now!

No Moving Task in HA8 is Too Hard!

All of our staff in Burnt Oak,HA8 , from the call centre operatives who'll help organise your move for you to the folks who'll be helping you on the day have one thing in common: they're all professionals. They understand what house moving entails, and will supply expert removal services that properly fit your requirements. They 'get' the process, and take all of the steps necessary to make your move a simple one. All of the heavy duty jobs will be taken care of properly – everything will be lifted and loaded with no fuss. These employees are the ones that make moving to the Burnt Oak HA8 easy, and are a vital part of our cost-effective moving packages.


What is There to Say about Burnt Oak?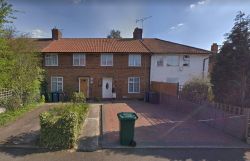 Burnt Oak is a wonderful suburb located on the southern side of Edgware, and within the London Borough of Barnet. The postcode area for Burnt Oak is the HA8, along with Edgware, Queensbury and Canons Park. The area is a relatively quiet one, but there are a few worthwhile facts to talk about. Watling Park is a prominent public park in the area, and is one of Barnet's sixteen premier parks. The park has room for sporting activities, but has hills, a rose garden and a tributary called Burnt Oak Brook. Burnt Oak is also where the first Tesco supermarket was built in 1929.

So How will Our Moving Services in HA8 Benefit You?

If you're looking for a company that handles removals to Burnt Oak, HA8 and handles them well, it's a safe bet you'll find a lot to like here. We offer top class relocation services here that carry a reasonable price tag – as a general rule, you'll stay well within budget when you hire with us. We are also available to hire on pretty much any day (weekends and bank holidays included). This is a fact that we're very proud of because it makes us more accessible than other moving companies in Burnt Oak, HA8. Moving Service has built up a reputation for quality, and our lines are available to call anytime on 020 8746 4402!
Our Testimonials
THANK YOU for making our move to Burnt Oak HA8 the smoothest, fastest and best! I highly recommend Moving Service anytime! Thank you again!
Quick work done. Spectacular customer support and fast house moving HA8. Great company.
They do a top-notch job. Fantastic removal company. Will be doing the house removals on all of my properties in the Burnt Oak area.
The movers with this company were such gentlemen. You do not see that much nowadays. They came to my home in HA8 and did a wonderful job.