Moving to Bounds Green, N11
There are so many good reasons to choose Moving Service for your removals in Bounds Green, N11 and the most important one is the fact that we are able to take on any aspect of house moving or office moving that you need us to, and take the burden completely off your shoulders. Give us the least organised house mover and we'll have their relocation dealt with in a jiffy. Take us to the most bustling offices in London and our movers will have them relocated in no time at all.
We are a removal company that strives to make moving in Bounds Green as smooth and simple a process as it can possibly be for people. Because many people find moving house or office relocations daunting, we do whatever we are capable of to simplify things and help them deal with it one stage at a time. Our movers will sit down with you and help you plan your removal to N11 area, do a stock check of all the furniture and contents you are bringing with you and order the packing materials you need. We won't just stop there – if you are pushed for time or don't have the manpower you need, our movers will help you pack all your contents and furniture items up in the safest possible manner and we'll even assist you in dismantling the bulkier furniture so that it can be moved safely and in smaller pieces. The only thing you need to do is pick up the phone and dial 020 8746 4402.
Have a Nice Trip to Bounds Green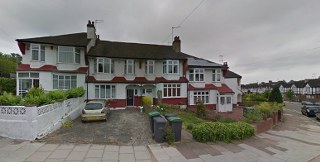 Our removals are perfect for people moving to Bounds Green, or from the area for that matter. The district is situated in North London, in the Borough of Haringey, and it is famed for its role in transport developments in the pre-Victorian era. The Turnpike Trusts, famous road tolls used to stop horse and cart travellers from overusing the main routes into London, were rumoured to have been first implemented here.
Today it is well served with the London Underground and it is close to M25 area as well as being on major bus routes. The area is a suburb that is associated with famous musicians with the indie group The Feeling and the heavy metal quartet UFO originating from the area, and The Feeling's album "Twelve Stops And Home" referring to the number of tube stops from Leicester Square to Bounds Green. Such a direct transport route makes it all the more convenient to live in of course and for that to happen with relative ease, there is every reason to speak to us!

Bounds Green Moving – It's Never Been Smoother…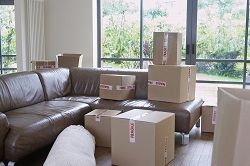 Moving Service can deliver the moving service you need when you are looking to move into suburbia in London and our removals are available in a range of shapes and sizes. We offer man with van moving for lone movers, couples and students which is a cheaper option but nonetheless very effective. For more substantial removals, our moving trucks are more than equipped and come with ramps, trolleys, GPS navigations and lifts and we can send as many movers around N11 area as required to complete the job.
We are available to complete removals in the area for any customer whatsoever at any time of day and on any day of the year, with a full and complete removals service at all times. You can book us well in advance or, subject to available moving vans, at short notice if you are moving in a hurry and we are more than happy to provide free quotes to our customers which you will get from us if you call us today on 020 8746 4402. All our quotes are inclusive of insurance cover.
Our Testimonials
On that day, when I was moving out of my house in Bounds Green N11, they arrived while I was still packing and trying to loosen the bed and the portable shelves. The movers chipped in and continued with the work.
Great experience with the best rates in Bounds Green N11! The team was great and very efficient. They carefully wrapped my furniture and there was not a scratch on it after the move. Overall great experience.
We work with them in Bounds Green. It is certain that they are skillful and well-trusted movers.
I live in Bounds Green and I use a removals firm from time to time in this company is my top choice.
Certified, reliable moving company in N11, had no issue with my concerns for my valuables. Crew was nice, office staff easy to deal with. Will use Moving Service again!