Moving to Bankside, SE1
From the day you decide to move house to the day you finally complete the process, the one thing you can expect to encounter is stress. It will follow you every step of the way. However, it isn't something that you should have to take on alone. Companies have been popping up all over the region, offering their variation on removal services. For all the companies that can be chosen from, only one can truly live up to the promises it offers. Moving Service have grown from a local organisation to one that offers the very best in packing, unpacking, man and van, clean up, assessment, van hire, and general moving services. We provide people with the chance to take the stress out of moving around the SE1 area. As a leading moving company in Bankside we have what it takes to not only get the job done right, but done right first time. Next time you're in need of our removals company in Bankside, SE1, call us on 020 8746 4402. We guarantee that you won't be disappointed.
Discover The Breathtaking Sights Of The Thames Around Bankside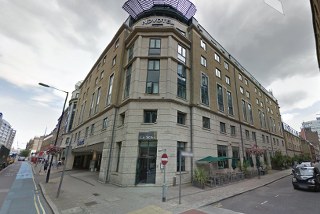 Odds are when you mention this area to a group of people; you'll be met with a somehow mixed response. Located on the southern bank of the River Thames, it is just a short walk from the famous London Bridge. The aforementioned are the common notes about the area, what people tend to gloss over is better Bankside, a crucial element within the business improvement district. It doesn't just offer a picturesque view of the most famous river in the country, it also offers tremendous transport links. Within walking distance of Bankside residents will be able to locate Thameslink operations such as Blackfriars and underground stations such as London Bridge and Southwark. All of which is located to the east of the location. There is no shortage of cultural hotspots near the area either, with the Tate Modern, St Pauls Cathedral and the Millennium Bridge all located close by. It may have divided option from a residential perspective in the past, but it is clear that in 2014 it definitely has something to offer. If you are thinking of relocating to down by the river, always remember that our removal company is always on hand to help.

Banking On Moving to Bankside? Here Is What You Need to Know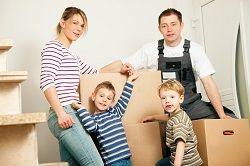 Moving to Bankside, SE1 will undoubtedly be an exciting time for any and all involved, but you should never underestimate the removal aspect. Because if you don't approach it properly, it can turn your dream move into a nightmare. Take the first step in making your move a stress free experience by hiring Moving Service. We lead the way in removals and this isn't by chance. Hiring us doesn't just get you a run of the mill man and a van service, we provide you with a fool proof planning process that guarantees to get you from A to B in no time. Our removals company in Bankside understands what it takes to make a top of the line removal service. Rest easy, as when you choose us you know you are getting one of the very best Bankside removal companies that money can buy. When you want to move either in or out of the SE1 postcode, it pays dividends to have the right team backing you. You can speak to our skilled team by calling us on 020 8746 4402, or send us an email. Either way we will give you more information on what we offer and a free no obligation quote.
Our Testimonials
The journey from Bankside to my new place was excellent. Moving Service is the best home removals company since they did what they do best.
Whitney Gordon
08

Aug 2019
I have honestly searched high and low for a decent removal firm in SE1, finally settling on this one due to their low prices. They do a good job as well.
I cannot thank you enough for all the marvellous work you did for us the past few days. You have trusted movers in Bankside. Moving Service is the best in town.
Keep up the good work Moving Service! We'll definitely be using your moving service in SE1 again.
One in a million movers! Seriously, I'm a pack rat, so they had a lot of boxes to contend with. They handled it all with grace and humility, even though the weather was anything but nice in Bankside SE1. Will use them again, to be sure!