Moving to Dollis Hill, NW2
Specialists say that moving can be stressful experience– even if it's just a few blocks away from your current residence. When you move in a completely new area though, the pressure and stress can become really overwhelming – and that is when you will definitely want to seek for help. Moving Service can help you with quality removals services in Dollis Hill, NW2 so that you don't have to worry about anything. We can help you pack and unpack your things so that they stay safe throughout the moving process and we can help you transport your assets to the new home as well. Also, we can provide you with a man with a van and all the packaging materials you need in order to make sure that all of your things are properly organized and that you lower the chance they get "hit" in any way. All in all, our service can be of great help for those moving from one area to another – and we genuinely trust that we can help you make things easier with the entire moving process around NW2 area. Call us on 020 8746 4402 and learn more about our removals company!
Discover Which Historic Celebrities Preferred Dollis Hill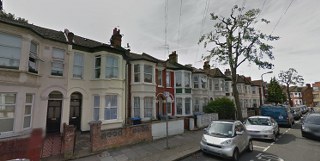 It is one of the most well-known areas in London. Located in the North-West (near Willesden – which is why you will very often hear these two names associated and some will even say that the area is part of Willesden), this area is actually what is left of a very large estate owned by the Finch family in the 19th century. It all started at the beginning of the 19th century (in the 1820s) when the Finch family decided to buy lands on this area to form a big estate.The area is famous for many things, including the fact that it had a railway station quite early (especially as compared to other areas). In 1975, the area already had its own railway, the Dudding Hill Line. Aside from that though, the area is also famous because some very famous names in the English history have lived there. William Ewart Gladstone, the UK prime minister, used to come very often here in the 19th century – and this is one of the reasons the largest park in the area is named after him (and it was actually created the year after his death). Mark Twain also resided in the area for a short period of time in the summer of 1900 – and judging by what he wrote about it, he truly enjoyed his stay here.

Things You Should Absolutely Know about Dollis Hill Moving Companies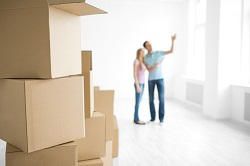 If you are moving to Dollis Hill, NW2 make sure you do things properly. You don't want to stress too much over it and you don't want to break anything along the way, either. Since doing everything on your own may be quite troublesome, asking for Moving Service to help you with excellent moving services in Dollis Hill will be a very good idea, especially if you want everything done 'the textbook way'. We will come with a man and van crew suitable for your needs (you can ask for one, two or three movers to assist you) and with a vehicle that is properly equipped for moving. Even more than that, we will come with smiles on our faces – so that everything is actually easier for you. We will make sure everything is properly packaged and we will transport everything with the highest attention to detail because we want you to be 100% satisfied with our removals services. Call us today on 020 8746 4402 and talk to our friendly customer support representatives! They will answer any question you may have!
Our Testimonials
I didn't expect such a fast house moving from Moving Service in NW2. But guess what, they moved my office equipment and supplies just as promised! Thank you so much!
The removal team was assembled and arrived in a few hours and were also incredibly accommodating and efficient and undaunted by the mess. They were organized and managed to get everything packed, loaded, and moved into storage in Dollis Hill NW2 under 6 hours.
Nick and Dan were great! They were not only prompt, but made quick work of loading and unloading. If you are looking for removals in Dollis Hill give them a call.
I live in Dollis Hill and was very happy with this company's home removal services.
Working with this moving service in Dollis Hill almost makes me want to have to move again! Very professional.