Moving to Aldgate, EC3
Are you struggling with the task of moving home? Is the whole process getting too much to bear? You are not alone in feeling this way. The stresses and struggles of moving present a challenge to everyone, but it needn't be the case. There are plenty of removal companies in the region who will offer to help. Out of all these pretenders there is a gem in the pack in the form of Moving Service, the leading removals company in Aldgate, EC3. You may be wondering what it is that separates us from the rest and the answer to that can be found in the quality of service that we provide. Based upon three key credentials, honesty, integrity and quality, we provide a level of surface that is cut above the rest in the Aldgate area. If you are planning on moving into the area, then you should pick up the phone and call our team on 020 8746 4402 today. We will provide you with a free obligation quote and get the ball rolling on your house removal in Aldgate.
An Introduction to the Resident Place of Daniel Defoe and Geoffrey Chaucer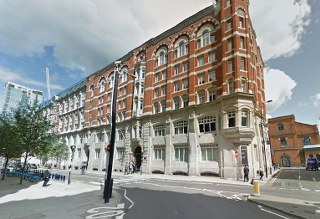 When you talk about key areas in London, the area is definitely going to be mentioned. Aldgate is the area that is often classified as the gateway to the east out of Central London and is a pivotal travel route for many. What many don't often realise is that to label it would be a great disservice. It offers much more than this from a residential perspective. Situated just a few short miles from Charing Cross, the area also plays host to a vast selection of diners, restaurants, bars, pubs, and open public areas. It has also seen various famous residents come and go from the area over the years, including Daniel Defoe and former controller of customs Geoffrey Chaucer. Partner all the aforementioned up with the fact that the area plays host to one of the most important financial centres in the world today and you see that Aldgate is a true area of culture. Understanding the area and moving into the area are two different things though, so make sure you're prepared by hiring our removal company to help.

The Ins and Outs of Moving to Aldgate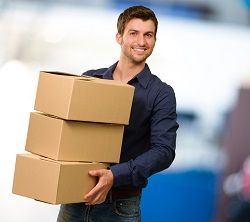 If you were to mention Aldgate to a group of people, odds are you would receive a similar response from all of them. The area is the true link between Central London and East London, but it is this overlap that can make moving to the area increasingly difficult to do. Always remember, moving to Aldgate, EC3 is no easy task, even on the best of days. When you decide that it is a challenge that you want to take on, you need to make sure that you arm yourself with the right support. Moving Service offer customers an experienced moving staff via the form of a skilled and knowledgeable Aldgate removals company. We have been working throughout the Aldgate area for many years and know the area in ways like you wouldn't believe. When you choose us we can guarantee to move you into your new property in a way that is both effective and stress free. For more information on our services send us a quick email, or if you prefer call us on 020 8746 4402 and speak to one our removals team in person. From there we will give you a complete break down of what we do, along with a free no obligation quote to take away.
Our Testimonials
I was happy with the way the removal company crew handled everything when I was moving from Aldgate EC3. Moving Service are professionals indeed. I highly recommend them.
The reviews speak for themselves, and are the reason that I hired the movers from the Aldgate location of Moving Service. They live up to their reputation. A fantastic moving company.
I want to express my appreciation for this wonderful team for the great home removal service in Aldgate. Moving Service is a reliable hand as far as this kind of service is concerned.
Sensational job Moving Service! Your movers are so polite and very helpful! Next time we need movers in Aldgate EC3, we'll be giving you a call.
Competent and capable moving company in Aldgate. Handled everything from start to finish, affordable as well.