Moving to King's Cross, WC1
Home removals can be a very tough chore. You will need to tackle various chores so that your relocation goes smoothly. Starting a new life in a new abode is an exciting time but it can all be ruined by the work you need to do. You will need to tackle packing and sorting goods, moving furniture, hiring a removals van and much more. All of these tasks are demanding and time consuming and can be tough if you don't have the time or strength to do them. If you aren't prepared for this then you can find yourself delayed and you can lose goods. Your removal can be successful with the help of Moving Service. We are a top removals company in King's Cross, WC1 that can assist with your move when you call on 020 8746 4402.
More About The Area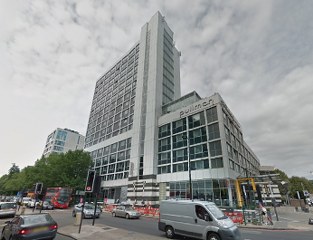 It is part of Central London and falls within the Boroughs of Camden and Islington. It is only 2.5 miles from Charring Cross, so it is almost the exact centre of London. Its postcode areas are WC1 and N1, which are close to WC1H, WC1N, WC1R, N1C, N5, N7, N16, EC1R, EC1N, E8 and E2. This means such places as St Pancras, Russell Square, Highbury, Highbury Fields, Holloway, Stoke Newington, Stamford Hill, Finsbury, Hatton Green, Hackney Central, Bethnal Green and Haggerston are nearby. Once known as Battle Bridge, the area has had settlements since the Roman Occupation. The name of the area originates from a statue of George IV that previously stood here between1830-1845. The railway station as it is today, opened in 1852. The area declined after the Second World War but in the 1980s, new construction and redevelopment would take place. New flats were opened and more improvements took place at the turn of the century. New museums and theatres followed and several businesses moved their HQs here. King's Cross railway station is what the area is best known for and allows for easy travel across the UK.



Expert Support for King's Cross House Moving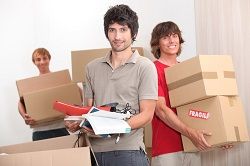 Our removals in London can go well with our help. Over the phone, we can run through all the removals services we offer, so you can get the help you need. Our staff will be able to run through all aspects of the process so you can get tips and information. We can list what we can do and you can hire us for your move. We can send a man and van to your address who can help with everything. Our staff is trained and experienced, so you will get the honest quality service. Our team can help sort your goods and provide the packing materials necessary to keep items safe. They will have the strength and knowledge to carry your goods safely through your abode, onto to transport and later help get things into your new address. Their vehicles will be able to get all of your goods from one address to another safely and swiftly. Our moving services are flexible, so you can get exactly what you need from us. You can hire us to handle your entire move or we can just take care of a certain aspect you are struggling with. We provide all of our services with free quotes, so that you can get exactly what you need at a competitive price. These estimates don't have to be committed so you can pass on any offer you dislike until you get the deal right for you. Moving Service is ready to assist with your move, so call for more information and your free quote today on 020 8746 4402.
Our Testimonials
An excellent removals service to use. Reliable furniture removal service, in King's Cross WC1, is hard to find but they delivered it easily.
This moving service is the best in King's Cross WC1. The movers are incredibly good at what they do. We were originally quoted four hours but they got it done in less than three. Saved us a few pounds. Thanks!
I was looking for a moving company in WC1 and they were exactly what we needed, most of all because they offered a great rate to us.
I will certainly be using them in the future; this is how happy I am with this removals firm. We booked them early; they had no trouble finding the place in King's Cross WC1, and were hard workers. Overall, we give them high marks for their care and attention with our belongings.