Moving to Stamford Hill, N15
Moving house in Stamford Hill, N15 always has some sort of stress involved. We know that you will come across a few problems here and there, but with our team, those issues will be reduced to minimum. You know you need to have a decent crew of lifters and loaders, but you also need people who understand the business as well. If you are going to make the job an easy one, why not get in touch with Moving Service to make things happen in the way that you want. We can work with you on the planning on your removals in the N15 and N16 areas. This will essentially mean that you know exactly what is happening well before you do the move itself. With our home movers, you get an amazing service, and you will get a team of lovely people. The employees are friendly, and they always make sure that you are well accommodated. Your belongings will be in safe hands with our team. Our staff has built experience in providing the best removal services, and that will ensure that your boxes and furniture are treated well. The matter is that we are head and shoulder above the competition, so give us a call on 020 8746 4402 to book your appointment today.
What Will You See When You Visit Stamford Hill?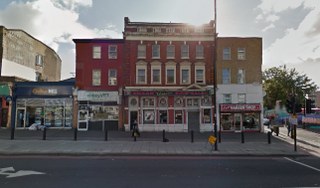 The area is in the North of London, slightly to the east, in the London Borough of Hackney. The area gives its name to the main road which runs up from Stoke Newington to Tottenham, continuing a long strip that starts down near London Bridge and forms a continuous line north and out of the city. The area is famous for its high density of Hasidic Jews, with the most concentrated population in the whole of Europe. The area has its own railway station, called Stamford Hill, but is also close to Stoke Newington and South Tottenham stations. For the tube, Manor House and Seven Sisters provide quick and easy access to the rest of the London area. With areas to the south of Stamford Hill gaining popularity as fashionable places to live in, the rise in rent has pushed people north, making Stoke Newington a more affluent place than it previously was. This has naturally led to dispersion of residents up into areas that are less affluent, including this area. It is unlikely however, that this place will become a new centre of cool culture, as it has an already prevalent community.



House Relocation with Professional Moving Services in Stamford Hill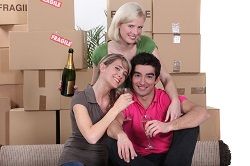 Whether you are looking to move to Scotland, or just around the corner, our team can get you moved without any hassle. We know that things can get difficult, so we accommodate your schedules to help you get packed up and moved without any bother. The result of this is always an incredibly easy removal in Stamford Hill, N15, at an amazing price. We offer perfect results on domestic removals in the N15 region, but can help with the commercial aspect as well. Should you need office removals around Stamford Hill, get in touch with us today on 020 8746 4402. We know that sometimes it seems like the workplace relocation is too much to handle, but we can help you to plan and execute it swiftly. Should you have need for domestic or office movers in Stamford Hill, call Moving Service and we can help you. Our employees are ready and waiting to make sure that you are able to get your things moved, without any trouble.
Our Testimonials
Wanted to say thank you for going above and beyond in this house removals job in Stamford Hill! I will definitely recommend you to my friends and family members who plan removal jobs.
Moving Service in Stamford Hill is fantastic. I will use this cheap removals team again.
My movers arrived well after the designated time, which would normally be a bad thing, but the guys at Moving Service were super apologetic and were sure to keep me in the loop. They eventually gave me a discount when they finally arrived at my Stamford Hill. Other removal companies should really take note at how it is done!
When I needed to find a moving company in Stamford Hill N15 a friend told me about Moving Service and I called them to help, they were very professional and quick to respond. I was moved in only a few days. Thankful for their friendly services and would highly recommend.
You guys deserve some sort of recognition for that hard day you put in moving us to Stamford Hill N15. We just wanted to say how much we appreciate your time, trouble and experience, great movers!