Moving to Camberwell, SE5
Hiring a professional moving service in Camberwell when moving house may seem like an unnecessary expense, but before you worry about the costs, you must consider how important your possessions are to you. Sure, you can call up friends and family and ask them to help with the move, but would you really want to risk getting that flawless surface of the mahogany desk scratched because someone loaded it the wrong way or a beautiful set of china broken because of someone's carelessness. Save yourself some worry and trouble instead and hire a removals company to assist you with the move.
Moving Service is a removals company in Camberwell, SE5 that prides itself in providing excellent personal service, professional care and technical expertise, irrespective of what your moving needs are. We specialize in home and office removals in Camberwell and provide a range of services that you can choose from. So step into our office or call us at 020 8746 4402 to talk with one of our experts about your moving issues.
Getting to Know Camberwell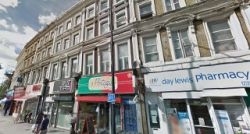 This district, located in the SE5 postcode, is part of the London borough of Southwark and is located 2.7 miles southeast of Charing Cross. The area is particularly known for its more affordable housing, especially for students and is also famous for its thriving arts and music scene. It seems that the rising price in rents in Shoreditch or Hackney has displaced the artistic communities to Camberwell and Peckham and these locations are considered to be the next creative boom area.

The area is well served by a number of bus routes in all directions, making Peckham, Kennington, New Cross, Nunhead, Dulwich, Forest Hill, Elephant and Castle, Waterloo, London Bridge and the City within easy reach with journey times varying between 20–30 minutes. The nearest train stations are Denmark Hill and Loughborough Junction which are served by the London Overground.

The area has a good stock of charming pubs and bars, but seems to be sadly lacking when it comes to decent restaurants. However, it does afford easy access to several colleges – the College of Arts, Goldsmiths College, Kings College London, Institute of Psychiatry – and hospitals – King's College Hospital, the Maudsley – in the area. Wide open spaces you could visit are Camberwell Green or Ruskin Park or even go a bit further to Burgess Park or Kennington Park for a jog or to walk your dog. A number of quality shops are springing up in the area too. Located not too far from London's centre, the property price in this area are likely to rise in the near future.

How to Make Moving Home to Camberwell Easy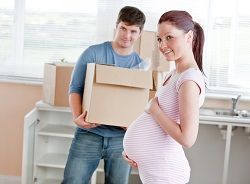 Undoubtedly, moving house to Camberwell, SE5 will be a great experience for both you and your family. Let us help you make the move as smooth as possible for you. At very affordable prices, you can pick from a range of services which include removal assessment services, transport for hire, packaging materials with home delivery, packing and unpacking services, etc. depending on what suits your pocket and needs.

Our employees are trained professionals with years of experience in packaging and removing; we also use good quality materials and equipment for the process. This means that you can always be assured that your belongings will be handled with care and respect. The testimonials from our past customers are proof of the more than satisfactory service that we provide in Camberwell, as you can see for yourself at our website. You can also use the site to browse through our removals services in Camberwell, SE5 request a quote for your removals job or talk to one of our staff members regarding your removal needs.
Our Testimonials
The movers from Moving Service are the very best in Camberwell. The team arrived when they said and were patient and helpful throughout the move process. Would recommend them for any move, large or small.
I had a lovely experience with the gentlemen from Moving Service. They helped me and my wife move house to the Camberwell area. They did a tremendous job. Great service.
We started using them about two years ago in Camberwell. The home removal company did to our satisfaction and we will continue to use them.
It's nice when you get to pay a low price for high-quality work. And that's what you'll get with this moving company in SE5.
The house movers from Moving Service arrived on time, were polite and made my move to Camberwell an easier experience.