Why We Provide The Best Moving To London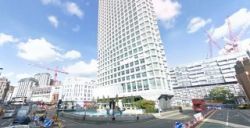 There are so many things to think about when moving home, which is why Moving Service can be so helpful. We know the importance of making your removals simple and easy, making sure that there are absolutely no worries to be had when moving to a new property. Thanks to the huge amount of time which we have spent providing removals to London and from London, we know every inch of the industry better than anyone else. This allows us to offer the full range of moving services, including everything you could ever need. No matter what you might have or what might need moving, you can find out today how – with one phone call to – we can provide everything that you might ever need. Whether it is help with storage or man with a van type services, we have a broad range of solutions which are sure to help everyone, from the smallest to the largest possible move. With our help, you can ensure that all of your possessions are treated with the same care and attention which makes moving simple. No matter what it might be that needs to move, we make it easier than ever to get exactly what you need.
Learn More about London
Those who are moving home to London will often be well aware of the huge range of sights and sounds which await them. Whether it is historical places such as Buckingham Palace and the Tower of London, political places such as Westminster Palace and Number 10 Downing Street, or even recent tourist destinations such as the London Eye or the Millennium Dome, London has a wealth of interesting and fascinating sights to see. For those who are interesting in sports, football clubs such as Chelsea, Fulham, Tottenham Hotspur, Arsenal (found in Islington) and West Ham are just some of the more recognisable names. There are national team games in Wembley stadium, rugby in Twickenham and cricket in Lord's Cricket Ground. As such, those who are thinking of moving to London will find that there is plenty to entertain them. For those who are thinking of the nightlife, then clubs, bars and pubs in Soho, Camden, Hackney, Bethnel Green, Clapton and Peckham can provide great nights out. And getting around is easy: with money on your oyster card, you can travel from Kings Cross to Victoria, from Marylebone to Liverpool Street, from Cockfosters to Clapham, from Baker Street to Battersea and wherever else you need. Those moving to the capital city might find hidden wonders they never knew about.
Get Amazing Moving Help at Amazing Cost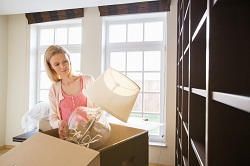 But making sure that you get the best professional movers can make the entire move far simpler than you might ever have imagined. Many people struggle with some element of the process, whether it is the packing or the van hire, which is why the experts can be of such a big help. Reducing the stress and worry which people have when moving home or moving abroad is one of the key advantages of hiring in Moving Service, as we want to make sure that you can simply relax while we take care of the difficult work. With this in mind, we can also make sure that you are saving money, with our cheap removals to London service - able to offer you amazing help at an amazing cost. We use our expertise to drive down the cost of the best removals services around, so no matter what you might need, we have the kind of help which can make sure that you are saving money. When you want to make sure that you are able to settle into the new home in no time at all and want to do so at an amazingly low cost, all you need to do is call now and get a free quote from one of our experts.