Hire The Best Movers For Your Relocation To South West London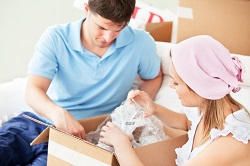 If you are looking for a reliable removals firm in the South West of London then look no further. Moving Service is here to help you with the packaging, carrying and transfer of your belongings to a new location. Whether you are a homeowner, a student moving to new accommodation or even a company that is looking to relocate, our services are available to you to ensure the efficient, safe removal of your belongings. We have a range of different packages including simply man with a van hire to large scale removals, no job is too large or too small for us to complete. With the larger removals we will also appoint a project manager to oversee the removals service and draw up strategy plans.
Our removals company is also fully equipped to provide all the essentials needed for a move. We can source all the different types of packaging that you may need for your furniture such as; cardboard boxes, bubble wrap, string and tape and we will also bring furniture covers for soft furnishings. All of out staff are experts at removals and will be able to assist you with packing and carrying of your belongings. Our handy movers also come with a toolbox ready to help with dismantling of furniture and rebuilding at the next location, you don't even need to lift a finger. If this sounds like the kind of removals firm that you are looking for then give us a call today and receive a personalized quote on 020 8746 4402, we are here to make your house removals an easy experience.
Why Make

South West London Your Home?
Most of our removals work is focused within the South London area. This is an area of London that is home to many cultural attractions, which may spark your interest in relocating here. One area in particular in South West London is South Kensington – home to some of the most exclusive real estate in the world. Attractions in this borough include the South Kensington Museums; the National History Museum, Science Museum and the Victoria & Albert Museum. The Natural history museum is a world-famous museum. It promotes the discovery of the natural world through exciting exhibits such as the Life and Earth Galleries, geological collections and wildlife garden. It also has an ice skating rink in the winter months. The London Science Museum is home to exhibitions showing the development of science and industry in Great Britain over the centuries, along with an extensive collection from biochemistry and photography to meteorology and astronomy – an exciting day out for both the old and the young. The Victoria & Albert museum is the world's greatest museum of art and design. The V&A's collections are famous for their diversity. You will be able to explore contemporary and historical art and design, including famous works of art from most of the world's richest cultures.
South West London is also home to the famous Westminster Abbey, the nation's Royal Church, which has held 38 coronations and 16 royal weddings and contains 17 buried monarchs and is a must if you are visiting London. Henry III initially built the Abbey in 1245 and it is one of the most important Gothic buildings of England. The Abbey is free for worshippers but charges for outside visitors.
Have a Great Time in the Area
If you are looking for more self indulgent activities to do in South West London, then it might interest you to know that this area of London is home to the legendary Harrods. If you fancy a bit of retail therapy then pop along to the 4.4 acres of shopping housing everything from a toy department and fashion houses to a large food hall and confectionary stall. Leading on from this why not take a visit to the William Curley Chocolate Workshops where you can undertake weekend workshops include truffle making and sea salt caramel and, for the brave parent, chocolate master-classes for children.
If you are more into architecture then South West London has much to offer. From the beautiful, traditional London town houses to the Banqueting House located by Trafalgar Square. This revolutionary building, was finished in 1622 for James I. Intended for the exuberance and splendour of court masques, this building is probably most famous for one thing: the execution of Charles I. Make sure you stop and have a drink and marvel at this extraordinary hall. Maybe combine this cultural experience with a trip to visit Hampton Court Palace, the Royal palace in the London Borough of Richmond upon Thames, ideal for whoever wants to get out of the city centre and the hustle and bustle of it.
South West London is also host to a number of prestigious events including RHS Chelsea Flower Show - a garden show organised by the Royal Horticultural Society.. This is the most famous flower show in the UK, and perhaps in the whole world,attracting visitors from different countries.
Take the Stress out of Moving to South West London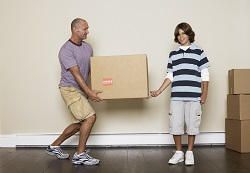 South West London is definitely a location that has a lot to offer. There are many cultural and historical sites to visit along with shopping areas and fun and crafty activities. If you think that you are ready to make removals to South West London then give Moving Service a call on 020 8746 4402 and we will arrange a date and time to help you with your move. Our eager handy movers are here to make sure that your move runs smoothly and efficiently into your new location and with loads of experience in this area, our moving company can help to point you in the right direction if you are new to this part of London. Whether you need help with sourcing your local supermarket to the vast array of attractions, we are here to help and make your move as enjoyable as possible!
Moving to Richmond upon Thames TW9
Moving to South Kensington SW7
Moving to South Wimbledon SW19
Moving to Kingston upon Thames KT1