Moving to Fulham, SW6
Are you considering to move to Fulham, SW6 but just haven't quite got down to it yet? Are you busy with work commitments and haven't been able to get down to the hard aspects of your house move? Then Moving Service is here to help. We are a removals company that has been helping people move into the area for generations. We understand that you are busy and that finding time to properly prepare for moving a house can be hard to achieve. So, give us a call now on 020 8746 4402 and let us take charge. With our range of removals services across Fulham, we will have a solution to meet all of your requirements. Before moving day there are a lot of things that need to be sorted out. Your items need to be packed for transportation, or they need to be put into storage to be moved to your house at a later date. Well, we can help you with this. Our team of hard-working packers can pack up all of your belonging, or supply you with a storage space in one of our safe and secure storage units. Our removals van hire is the best in the area.
Fulham-An Idyllic Location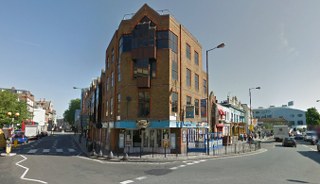 Do you need to move to Fulham for work commitments but still want to live in an idyllic location? Then a move to Fulham could be just what you need. The area falls under the London Borough of Hammersmith and Fulham. It is an inner London district situated in South West London and its postcode districts are SW6 and SW10. The area is a hub of activity and has plenty to keep you entertained. Both Chelsea and Fulham football clubs have their stadiums in the area, and so there are lots of gastro pubs and restaurants to cater to sports fans. Check out the Harwood Arms, which is the only pub in London to have received a Michelin star. Although it's an inner city district, it has plenty of parks and open spaces such as the Fulham Palace Gardens and the Hurlingham Park. Alternatively, take a walk along the river and experience the various shops and salons that the area has to offer. It provides a rich tapestry of landscapes and a modern city environment which is easily accessible due to its transport links. Putney Bridge or Parsons Green tube stations can get you around London, and are only 4 miles from Charing Cross.

The Best Movng Van Hire in Fulham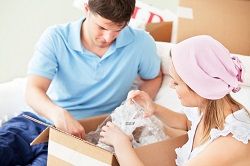 So, you have made the commitment to move to Fulham, SW6. Your housing contracts have been signed and you are waiting for the day when you can move into your new home. However, there are still a lot of things that you need to consider to make sure that you are fully prepared for the moving day. With Moving Service you can use our packing and removal van hire services to prepare your belongings for the move. Then on the actual moving day, you can trust us to transport your items to your new house. Our team of hard - working crew members will promptly arrive at your house to start transferring your packed up possessions into our state - of - the - art moving vehicles. They will ensure that everything is packaged up in a secure manor to ensure that your items don't succumb to any damages during the relocation. If you are able to drive a lorry and fancy undergoing the move yourself, we have a number of vehicles for hire. So, now that you know all that we have to offer, give us a call on 020 8746 4402 for a free quote.
Our Testimonials
Moving Service is the first house moving firm in Fulham to safely deliver every single one of my possession without a single breakage. I would highly recommend them for that reason alone.
Matilda Greenway
09

Jul 2019
Moving Service is a fantastic moving company serving Fulham SW6. They get it done right and they get it done fast. Very affordable too.
We needed a removal company to help get some stuff moved and they came right away to our home in Fulham SW6, the movers were very quick at helping us to get to the new place and that's what I liked most.
We've used their man with a van service on a couple of occasions now, and each time they were careful with our items. Budget-friendly and fast moving. We arrived to SW6 well within our original time frame.