Moving to Millbank, SW1
Tackling a removals task will require a lot of work, strength, knowledge, patience and effort. You have to be prepared to take care of all the challenges that come your way being able to conquer each one. You will have to prepare, research, get the right tools and equipment, ensure you know how to do everything and are capable of completing each aspect. This can be applied to many things in life, including your removal. If you are considering house relocation to Millbank, SW1 then you will have your work cut out for you. You will have to face countless chore that need to be done, so that you can successfully transfer to your new abode. This all can be tough to accomplish but with the right help, it can be simple. Moving Service can provide all the support you need, as you will discover when you call us on 020 8746 4402.
Live "Happily Ever After" In Millbank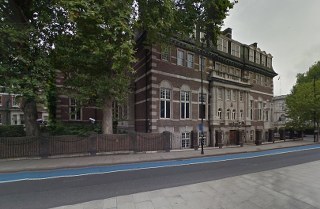 It is an area in Central London that boarders the River Thames. It is within the City of Westminster. Its postcode area is SW1, with SW3, SW7, SW8, SE1, SE11 and W1 areas close by. Some nearby places include Whitehall, Victoria Station, Pimlico, St James's, Chelsea, Brompton, South Kensington, South Lambeth, Vauxhall, Battersea, Bankside, Kennington, Soho, Marylebone, Mayfair and Piccadilly.
The area was rebuilt extensively in the 1930s after suffering heavy damage during the 1928 Thames flood. It shares its name with the A3212 road. There are parliamentary offices found nearby. The Royal Army Medical College that was based here. The Tate Britain arts gallery is towards Vauxhall Bridge. Millbank Studios can be found here opposite the Houses of Parliament. It is a broadcast company owned by ITV and several other locations are used for various channels and newscasters to cover Parliamentary happenings.
Notable places in the area include the Grade II listed Millbank estate. This comprises seventeen buildings and many flats. Hide Tower is a twenty-storey building that also contains numerous flats. Millbank Tower is a large office complex that includes restaurants and a public garden.



Helping You with Millbank Moving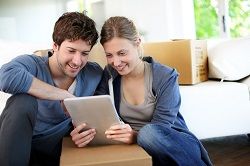 House removals in Millbank, SW1 can be a difficult chore. You will have to look into the task extensively so you are ready for it. A moving checklist is necessary, so that you can keep track of the entire chore and have them done on time. Packing belongings must be done carefully in order to remain safe. A removals van is something you will need as a car will usually not be up to the task. Moving furniture can be the toughest aspect of relocation and is one you will have to take your time with. International removals, office removals and student removals are other types of relocations you will face and each will bring different challenges and problems.
Moving Service is a leading removals company in Millbank which can assist with every part of the process. This means you are guaranteed the best result and have to do less work. Our team can give you all the information and advice you need, so you will feel more confident going into the move. We have a team of movers who can be deployed to your address to tackle packing and furniture removals. We have moving vans at the ready to help you. You can hire exactly what you want from us, ensuring flexible removal. To hear more about what we can do for you and to request a gratis estimate, call us today on 020 8746 4402.
Our Testimonials
Never have I come across a moving company as efficient as this company before. They arrived in Millbank punctually, collected my stuff quickly, and delivered all my belongings to my new home in a timely manner. They also took great care with my possessions throughout the moving process. I am extremely happy with this house relocation service.
If you need a removal service in the Millbank area, give this company a call. They are not very costly and get the job done efficiently.
Whenever moving there are a variety of man and van options, but they really outdid past moving experiences and provided a great service when we moved to our new home in SW1!
If you need a moving company that won't break the bank (or your stuff) this company in Millbank is the place to go!