Moving to Addington, CR0
Moving house is a tough task by anyone's standards, from the labour intensive tasks to the surprising financial implications; you can expect moving house to take all you have and then some. Thankfully, the struggle of moving home needn't be a struggle that you face all on your own. A removals company in Addington, CR0 can take the weight of moving off your shoulders, but only when they are a company that knows what they are doing. In the Addington community Moving Service are well known for not only their removal services, but also several other removal and man and van based offerings. What separates us from the chasing pack is our passion for the task. We treat our customers as independent entities and customise every service we offer to the exact job at hand. This is an area that can be both busy and time consuming to navigate, but when you choose us you can rest easy knowing that such will never deter us. When you want more information on our services, all you have to do is call us 020 8746 4402 and speak to one of our Addington removals team.
The Ancient Atmosphere That Pervades Addington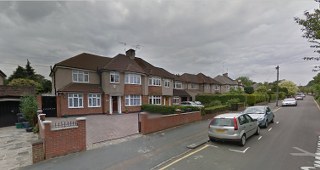 When you say the area's name to somebody, odds are you won't receive much of a response. In many regards, it is a district in South London that could be classed as one of the capital's hidden getaways. Located in the deeper region of South London, the area is classified of one the capital's few true villages. With a history dating back to the 1000s, it also qualifies as one of the older known villages in the city. In 2014 many of the older homes and buildings still stand, even the village pub 'The Cricketers' is still as popular as ever. Even though the local village co-op and post office have recently been turned into housing. The area offers a quiet and calm atmosphere that many other London areas just can't match. When you want a touch of village living in the big city, it is well worth considering as a residential destination. If you, like many others, wish to make the big move to the CR0 or CR2 postcode, then you will want the right removal backing you up. Remember, when looking for that company we should always be your first port of call.

How to Move to Addington Without the Struggle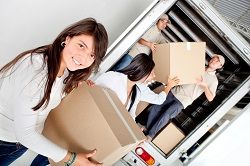 The village lifestyle in the big city may seem like too much of stretch for someone to obtain, but it is obtainable. Small areas like Addington can be found around the capital and can provide such life. After finding your perfect new home within the area, you will need to find the right company that can move you there. Moving to Addington is no easy task, especially when you try to do it on your own. When you want to make sure that your move is handled the right way, remember the name Moving Service. We have been working within the area for several years, and know every aspect of it, meaning we can get you moved unlike any other company. It is our belief that being a good removals company in Addington, CR0 requires much more than just a man with a van. From day one we will plan your house or office relocation with rigorous position, leaving no element uncovered. More information on what exactly it is we can offer you, can be gained by simply picking up the phone and giving our team a call on 020 8746 4402. From there, we will give you a free no obligation quote and a price to compare us with.
Our Testimonials
These guys do great work. They got everything moved in a few hours. We are very happy with the movers. Best in CR0.
Right off the beginning, the company knew what they were doing. They employed the most dedicated workers. As far as house removal is concerned, they have an edge in Addington. They are highly reliable.
Set out to hire a moving company knowing it might cost a pretty penny here in CR0. But I happened upon Moving Service and was astonished by their cheap prices. Best around!
5 STARS!!! Yep, 5 star movers here. Certainly cannot do better with any other mover in Addington, that is sure.