Moving to Hornchurch, RM11
It's common knowledge that moving to a new home or office can cause you a lot of stress, which is why more and more people are choosing to hire professional removal companies in Hornchurch, RM11. Moving Service is the best moving company in town, and with our fantastic selection of removal services there's nothing that we can't provide for you on your moving day! We only work with experienced, reliable and friendly movers who will ensure that your move in Hornchurch goes off without a hitch, so if you want professional care, affordable prices and a stress-free move, all you need to do is pick up the phone and give us a call today on 020 8746 4402.
Amazing Services, Competitive Prices
Our company specialises in many different types of services, ranging from office removals help to removal van hire, and whether you need a man and a van Hornchurch or if you just want help moving furniture, we can help you! We're one of the most popular companies in the area because of the high-quality services and caring support that we can provide, and no matter what your moving day qualms might be, we're the ideal company to help you with them!

A Happy Life in Hornchurch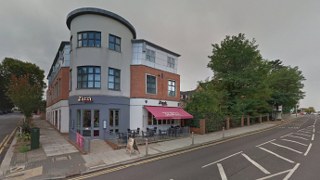 The area is found in East London, and makes up a part of the London Borough of Havering. Comprised of many houses and a shopping area, it is a popular place for families and individuals alike. The area has a very rich history, and was the furthest point that any ice sheet reached during the Anglian Ice Age, nearly half a million years ago. Nowadays, Hornchurch is more famous for its musical influences, with the world-famous drum and bass record label, Ram Records, being formed here. Hornchurch is also home to the well-regarded Havering Music School, and the Hornchurch Drum and Trumpet Corps Boys marching band was formed in the area. Its Grade II listed buildings and structures include the Rom skate park, and the A.F.C Hornchurch football club also attracts a lot of attention from fans of the sport. It doesn't matter what your interests are, you're sure to find something to please!
Make Your Move the Right Way!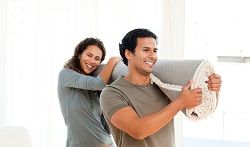 Moving Service will help you to move efficiently and swiftly, so that you won't need to worry about moving on a strict time limit, moving on a budget or moving without damages and breakages! We're the best in the business for all of your moving needs in Hornchurch, RM11, and no matter what it is you might require, we're the only company that you need to call! Find out everything that you need to know about our company, services and cheap prices by picking up the phone today. Call 020 8746 4402 right now to speak to one of our team, and stop worrying about your house or office relocation in Hornchurch!
It's not just great services that we have to offer – we also have competitive and affordable prices as well! Our company helps many people with their removal needs on a weekly basis, and we're just waiting to provide the same care and support for you and your family as well! With our company you can get the high-quality services that you need, without the expensive price tag – perfect if you've already blown your budget on your new home or office!
Our Testimonials
Graham Monsoon
02

Sep 2019
I booked with Moving Service based on the reviews I read, and they didn't disappoint. Very simple to book and the service in RM11 was exactly what I needed.
I have no complaints when it comes to the removal services provided by Moving Service. I have worked with them in the RM11 area for almost six months and have never had an issue. Great company.
I've used other Moving Service in Hornchurch before but Moving Service really stands out. The different movers handling the various parts of the packing and loading were completely helpful and professionals. Now that I've tried your services, I will definitely use them when needed.
Moving Service is a superb removals firm. I highly recommend them in RM11.