Moving in Bloomsbury, WC1
Moving Service are removal experts across Bloomsbury, WC1 offering simplified and accessible removal services to customers looking to take the sting out of moving a house or moving to new office premises. Our customers experience a less stressful house moving experience with our movers in control of matters and if you would like to book our removals team for your next relocation in WC1 area call us today on 020 8746 4402 for a free quote.
We deal with a range of high quality moving services for customers moving into or out of flats, houses, apartment blocks, commercial units and offices. Many people who move a house or office report that it was amongst the most difficult and draining activities and much of it has to do with the fact that the moving company has done less than they might have. The experience we bring to the table enables us to provide efficient handy moves to our customers and with moving services like relocation in Central London is a much easier and simpler process than might otherwise be. We can take care of each step of the procedure from planning the move to packing, to dismantling furniture to loading and unloading and all you need to do is give us the details in a telephone call.
Bloomsbury – A Site of Panoramic Gardens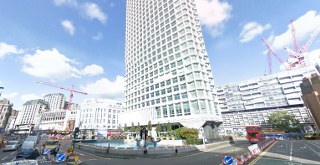 The area is handily located near to the centre of London in the Borough of Camden, and it is situated close to the lively night spot of Tottenham Court Road, and Kings Cross St Pancras station. It is perhaps the most leafy central district of London and is famous for the numerous garden areas you will find here. Bedford Square, Tavistock Square and Queens Square are three of the many beautiful gardens enclosed in pristine and traditional Georgian townhouses and the area features many hotels, and education centres including an architectural school, the London centres of many US universities and colleges from many London-based universities. It is also home to publishing companies such as Bloomsbury, perhaps most famous for publishing Harry Potter series.
The area is popular for residents and businesses and it is well served by the London Underground and major bus routes. Of its many famous establishments, the British Museum and Dickens Museum are perhaps the most popular amongst visitors. It is the sort of place where you might encounter a celebrity with Ricky Gervais, Bob Marley and Catherine Tate amongst former residents.

Bloomsbury Moving Made Easy and Affordable With Moving Service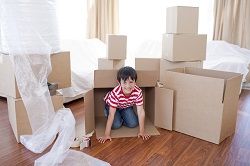 If you are moving in Bloomsbury, WC1 you will need to be sure that the moving company you employ can deal promptly and properly with your instructions as time can be of essence when relocating in the area. Our company is able to draw on a wealth of expertise when handling your move and what's more, we offer a number of useful services to movers including helping you with packing. We can provide you with all the packing material you could possibly imagine needing and that would include thick cardboard boxes, bubble wrap and duct tape.
Our movers can pack all your items for you and do so in a manner which guarantees extra padding and protection for your most fragile belongings. Moving Service is committed to moving everything you own in one piece without risk of damage and we take numerous precautionary measures for our movers across Bloomsbury. We offer the best removals in WC1 area and you could be next customer to benefit from an organised and very easy house or office move. If you call on 020 8746 4402 we can give you a free quote. We are amongst the very cheapest of all London moving companies.
Our Testimonials
The removals firm wiped out all my stuff from where I lived in WC1 within four hours. That was fast, and I loved it. Precious.
The best moving experience we've ever had in Bloomsbury! Efficient and incredibly patient! We appreciated the level of service and professionalism. The move was very fast, taking only about half the time we had anticipated. We will definitely use this company in the future, and recommend to anyone we know looking for movers. One of my favorite for sure.
Moving Service remains our choice in Bloomsbury, they are the best movers.
I have used Moving Service a few times in Bloomsbury and each time I've used their removals company, I have been most pleased with their customer service.
Moving Service is always my first choice when it comes to office removals. They have always met our requirements as well as budget constraints without so much as a peep. I'm very fortunate to have found them, and recommend them to other businesses in and around WC1.