Moving to East Ham, E6
We all know how stressful moving can be. We all know that even if you have to resume just to finding a new place, things can very easily get out of control if you don't plan in advance. Here at Moving Service, we truly want to help people move to East Ham, E6 easier and with less hassle. As soon as you call us on 020 8746 4402, a nice and friendly customer service representative will answer all of your questions. Even more than that, you can request a free quote for the services you need from us: regardless of whether you simply need a van or a man with a van or if you need us to help you with other house moving-related issues as well. We want you to go through this as smoothly as possible, so do not hesitate to contact us to find out tips and tricks on how to make moving easier – we have gathered the best secrets from the professionals and we are ready to share them with all those of you who really need them at this moment.
East Ham-Excellent Choice for Living In The Historic Place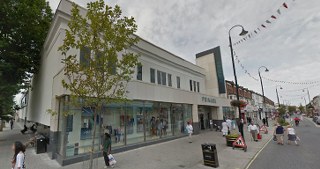 The area is one of the 35 major centres in East London and it is one of the best places to live in. You will find it east-northeast of Charring Cross, in the London Borough of Newham. The history of this particular London suburb goes very far back in time to Anglo-Saxon times. The first records of this place date as far back as 958 when the charter of Hamme is mentioned in official writings of that period. Later on, in the first century of the second millennium, what is nowadays known as this area received a slightly different name than its previous one – Hamm (which can be translated as "a dry area between rivers"). The middle of the 19th century caught England under great changes. Railways became widely accessible and the area made absolutely no exception from the rule. Soon after the creation of the first railway in the area 1859, the area started to develop and to become a more urban area. By the end of the 19th century, this London suburb had already managed to become increasingly urbanized (and later on, at the beginning of the 20th century, the first electric services started to serve here as well).

Moving to East Ham? Here's How to Get Someone to Help You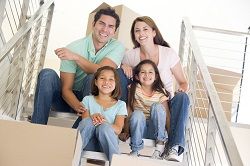 With such a rich and abundant history and with its vicinity to the city of London, it comes as no wonder that many people choose to move into this suburb. If you are among them though, you are probably feeling overwhelmed by the huge number of things you have to do – from finding a new place to packing and unpacking. Moving Service has been created precisely to help those who find themselves in the same situation as you. We will help you with the transportation of your personal goods and we will also help you with other moving home problems as well. Call us on 020 8746 4402 and book a van hire or a van and man service and a couple of movers in East Ham, E6 to help you carry your things to the new place. Our customer service representatives will help you find the best solution for your particular situation. And if you need us to help you pack, unpack, to provide you with packaging materials or even to clean up the used packaging in E6 area, we can do that as well. All it takes is a phone call. We believe our services are transparent and reliable and we truly want to help you go through this hassle-free. Call us now! Let us help you move and help you make sure that your personal belongings get "there" in one piece!
Our Testimonials
My removal van arrived today from Moving Service, and I'm a happy client! Their removal team is efficient, friendly, and hardworking. They are an affordable removal service in E6.
Moving Service was excellent. Great price, very efficient. They made sure they put all boxes in the right room and asked when they were not sure. Stacked things neatly to make it easier to unpack. Went the extra mile. Thank you!
I can't say enough good things about these guys! If you are moving in East Ham and are in need of a removal company, you are in excellent hands with their team.
I would highly recommend this removals firm in E6.
We've needed to move a few times and this was the first removals firm that really seemed like they wanted to make this a great experience for us. Thanks from Haley in East Ham!