Moving to Malden Rushett, KT9
Think back to the last life-changing moment of your life. Was it a new job? Or when you had a baby? Was it when you went to university? Whatever it was, it was monumental in your history and changed your life. It would have been tough tackling these things and becoming used to the changes but the advantages they brought were worth it. Another such step similar to these is relocation. Undergoing removals in Malden Rushett, KT9 allows you to change your environment and your proximity to other places and people. Moving a house can be of benefit to you and your family, while office removals let you enhance your business. Student removals can be necessary when starting university and international removals can be even more life changing. Whatever removals you face, call Moving Service on 020 8746 4402.
A Great Place To Relocate To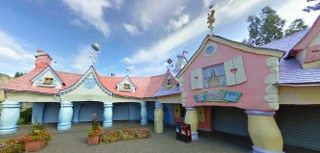 The area is a minor settlement in South West London. It is part of the Royal Borough of Kingston upon Thames and is just on the edge of the area and London. It is in the KT9 postcode area and borders the KT4, KT6, KT7, KT10, KT18, KT19, KT21 and KT22 areas. Neighbouring places to this district include Chessington, Hook, Worchester Park, Cuddington, Surbiton, Tolworth, Thames Ditton, Escher, Claygate, Epsom, Tattenham Corner, Stoneleigh, Tadworh, Kingswood and Ashtead.
The area was once a part of the Malden parish, which was five miles to the south-west but it was added to the Chessington parish in 1884. There are some stores and several pubs here. It is close to the A243 road and the M25 motorway. Chessington World fop Adventures theme park resort is nearby. Rushett Common is the main open space here. There is no railway here and instead the population utilises the Chessington South Railway and the Chessington North railway station. The local London bus route is the 465.



Leading Malden Rushett Moving to Make Your Relocation Easy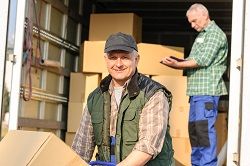 Removals in London can be a difficult task that takes a lot of work. You will have to be ready to undergo many challenges to get the process done. Planning carefully will prevent any delays and mishaps, so consider making a moving checklist. You should invest in high quality wrapping and boxes to keep your goods safe. Furniture removals can be demanding, so take your time when carrying large items. A moving van booked in advance will prevent delays.
This is just a glimpse into what you have to complete for your removal but it need not be difficult. Our moving company in KT9 area aims to assist you with every aspect of the removal. We aspire to do more than other removals companies do by helping you when you call. We will give you useful information and tips so you obtain a greater understanding of the process. We can also tell you about our moving services so you can see what we can do for you. Speak to our team at length and you will be ready for your move.
Our movers are all skilled and accredited professionals. They have the knowledge and ability to tackle all aspects of your move. They will help pack goods, carry items for you, and more. Our removals vans will be safely transporting your goods to your new address in no time. You can book exactly what you want from us, so we can do all of this or just certain parts. Our flexible services are provided with a free quote you can obtain when you call. These estimates ensure the right support and an excellent price, so contact Moving Service today on 020 8746 4402.
Our Testimonials
What a fantastic removals firm in Malden Rushett! I used them recently, and I am totally delighted with every aspect of their service. They are by far the most affordable moving service locally.
When looking for movers in the Malden Rushett KT9 area, check these guys out. They're inexpensive and do great work.
I needed some help with removals when relocating to my KT9 place and they were very efficient and fast at meeting my needs for me, they did great.
We're out in Malden Rushett and needed our house moved. Not only are the reviews for this removal company amazing, but they're also accurate.