Moving to Temple, EC4
Call Moving Service if you want the best removals team in Temple, EC4. We know that we can offer you amazing services and at an amazing price. No matter what kind of removal you are looking for, we can help you. There are some companies that offer domestic relocations in the EC4 region. There are some companies that only do office removals. We do both the domestic and office removals, and we do them better than anyone else. Of course this is all thanks to the excellent staff that we employ. Our movers teams in Temple, EC4 are all well trained and pleasant to have working on your removal. They will work tirelessly to get your items moved safe and sound, without leaving a scratch. Whilst being careful is essential, speed and time are of great importance as well, so you don't want an amateur moving your things. Our employees really are the best in the removal field, no matter what kind of job it is! Relocations need to be good value for money as well. You have probably spent a huge amount of cash on a new home or office in Temple, so you want to save a bit on the move. This is fair enough, and we provide our services at great prices. No matter what kind of move you want to do, give us a call on 020 8746 4402 to see if we can help.
Order In The Court - What You Will Find In Temple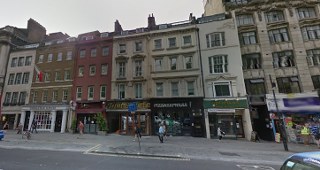 The area is within Central London, near to Charing Cross and Temple Church. The region is famous for its intensive cluster of law-related practices, from courts to huge numbers of barrister's offices. The area is somewhat hidden from view, accessed most easily via smaller passageways off of the strand. The district borders on the north bank of the Thames, above Waterloo. In ancient times the area was the base of the Knights Templar, though only the medieval buttery in the modern day Inner Temple hall remains of this time. Despite extensive rebuilding over time, there are still many Grade 1 listed buildings within the enclave, and entering the area is a little like stepping back in time. Bombing during the Blitz did mean that a certain number of modern facades are in place, however. Whilst the Inner and Middle Temples still practice as courts, most of the area is taken up by chambers for barristers. There are also many bars and restaurants that serve their needs, and stately gardens for walking.



The Best Moving Team in Temple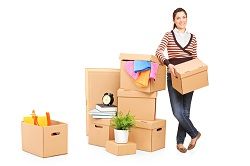 We offer great rates on our removal services in Temple, EC4 but we know that not everyone needs a full-scale domestic removal in Temple. You may rent a room in a flat share, and need to get things to and from. In this sort of scenario, why not just hire our man and van services. We tend to find that in order to avoid problems with size and transportation, a man and van service is often a great choice. We can also offer large-scale services of office removals in Temple, where there is a great deal of furniture. Some offices have hundreds of desks, so you need a lorry or a truck to get them all transported. We can cater for even the largest office relocations in the WC2 area. The result of this is a well structured and diverse removals service in Temple, where we can make sure that you are able to get your removal done without any worries as to the safety of your items. Get in touch with Moving Service today on 020 8746 4402 and we will get your removal started.
Our Testimonials
Moving Service offers premier removal services at affordable prices! Their crew was very polite and helpful when moving my stuff from my last flat to my new house in Temple EC4.
The best value for money when hiring a removals service in Temple EC4. They also delivered the best customer service. Would recommend them!
Dreading moving day, the guys at Moving Service got to my house at Temple and almost made needing removal services fun.
I needed some home removals and when the movers showed up at my place in Temple they were ready to work. Would definitely use again when moving.
Brilliant moving company in EC4, we just rang them up, booked them to come out and basically that was that. Highly professional, they took the reins and controlled the entire process. It was a good move! Thanks Moving Service!