Moving to Hampton Hill, TW12
Anyone who has ever moved home will know the process can be very difficult. When you have so much to think about, so much can go wrong, any move can be tough on anyone. This is where professional removal services become so useful. At Moving Service, we understand exactly what customers need and how to ensure your removal is handled in the correct manner. When you need a simple and easy stress free move, we make moving to Hampton Hill far better than you might have imagined. Having spent so long in the industry, we can tackle all of the issues people usually find so challenging. From the biggest to the smallest move, our movers are on hand to help you relocate to the new property. When you need to find out more, simply call our experts on 020 8746 4402 for a free quote.
Learning about Hampton Hill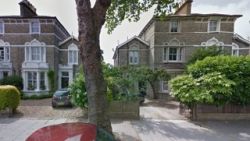 Hampton Hill is located in the south west of London, in the borough of Richmond upon Thames. Bordered by Twickenham, Fulwell, Wellington Road, Bushy Park and Longford River, it is a majority suburban area compared to the centre of the city. The area is home to a high street presenting many opportunities for shipping and retail experiences. There is also a bakery which has been open for seventy five years. As well as this, travelling to the surrounding areas is popular. Places like Whitton Fulwell, Strawberry Hill, Teddington, Hampton Court, Hanworth, and Hampton are within a short walking distance. Those who are considering journeying further afield will be interested to know of the existence of three stations in the area, Fulwell station, Hampton station and Teddington station. These provide trains to the centre of the city. As well as this, there are buses running through the area and one of these is a twenty four hour service.
Saving Time and Effort with Professional Help
We want to save you time. With so much to do, finding a little break in your schedule can be tough. With work and your social commitments to focus on, finding the extra hour here and there can be demanding. But by hiring professional movers in TW12 region, you eliminate this problem straight away. We make the move to any new property fly by. We provide assistance in every area, from the packing to the choice of removal van. Whether its office removals or something for the home, hiring our team reduces the time and the effort required to move property. So when you are worried about how to approach the big move and want to guarantee it goes well, hire our team today. We will make your life easier.

Can We Help You Move Home Today?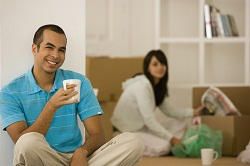 At Moving Service, we not only want to get you a great moving experience, but we want to ensure you receive a great deal at the same time. Hiring in professional removal services in Hampton Hill does not need to cost you a fortune. We provide the best value in the business, with our cost effective solutions designed to deliver exactly what you need at a price you will love. There's never been a better way of hiring moving services of the highest quality without having to pay over the odds. But that's what makes us so different from all of the other house removals services in TW12 areas. We drive down the cost of moving home or office so you no longer need to worry about the downside of hiring in the experts. But don't just take our word for it. We can get you a free consultation, just call 020 8746 4402 today.


Our Testimonials
I was so pleased with the lovely moving team who has been so helpful with my removals throughout TW12 region, offering plenty of advice and support from start to finish.
Excellent job. Very speedy customer service in Hampton Hill. Moved houses in a little less than a week.
The movers arrived at our offices right on time, helped us with the packing and loaded everything in the vans and within three hours we were already at our new offices in TW12. Trust them, and you won't regret it.
Best in Hampton Hill. A good, reliable and professional moving company. Will recommend.