Moving to New Eltham, SE9
When you are thinking of moving home, Moving Service are the right choice for all of the house removals in New Eltham, SE9 which you might ever need. We are focused on providing the very best range of removal services, covering every single thing which you could ever need and ensuring that there is no better way in which to approach the moving process. Whatever it is that you require, the help which we provided is expertly provided in order to make your life as easy as possible. Whatever you need, just give us a call and we can find the best way in which to help you move home in New Eltham.
How to Handle Furniture Moving
Getting the furniture packed up and moved can be one of the things which people find most difficult about moving into a new home. Rather than having to shift the large, awkward and cumbersome items yourself, you can hire our furniture moving help and discover just how easy the process can become. Whatever particular item it might be that you need to move, you can trust us to help in get it done quickly and easily. To find out more about our furniture removals services, give us a call on 020 8746 4402 for a free quote right now.
What to Expect in New Eltham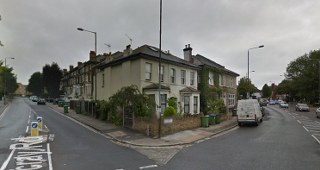 As part of South East London, this area is placed across the boundaries of two boroughs, Bexley and Greenwich. It is to the south east of the area which is known as Eltham proper and is to the north and the west of Sidcup. For a long time, the district was mostly farmland but with the advent of the spreading city sprawl and the introduction of the railway system in the 1800s, it quickly became more and more urbanised, eventually coming under the governmental control of the main London city. There are a number of amenities to be found nearby, including the railway station and many public houses and bars. For those who are interested in spreading their wings and moving a little further afield, both those who are visiting the area and those who live nearby will be happy that places which are within walking distance also include Mottingham, Elmstead, Coldharbour, Avery Hill, Bickley, Chislehurst, Lee, Lewisham, Hither Green and Catford.

Hiring House Moving in New Eltham
Is a Man With a Van Right for Me?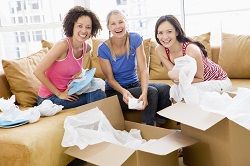 When thinking about professional removals, one of the most overlooked services out there is the man with a van in New Eltham, SE9. By trusting our help, you can find a service which is ideally suited to those who are thinking about small to medium sized moves, the kind of help which can always be depended on to deliver results without the cost and hassle of the larger moving experience. When you need to think about the right service for you, talk to Moving Service and find out why the man and van could be the service to suit your needs.
Hiring Removal Assessment in Your Home
Our help is ideal for people who are unsure of exactly what they require in order to make their lives easier. We provide the best removal assessment services in New Eltham, exactly what is required when you need a professional's opinion on the best way in which to approach the moving process. We can use our years of experience to inform you of which services are right for you and which will make your life easier. To find out more and to get a free quote for the help which really matters, call us up on 020 8746 4402 right away.
Our Testimonials
I have no idea how New Eltham SE9 team manage to move an entire hour worth of stuff in just a few hours. But however, they did it; I'm so pleased they were available to help with my removals. It's so nice to have professionals doing the work for you.
These movers are so much more affordable than the others around SE9. Moving Service does not price gouge, and only hire the best people. Would use them again, absolutely.
Suzanne Jefferson
03

Jun 2019
Moving Service has just delivered my things at my new apartment in New Eltham and everything is safe not even a scratch on anything. I will always use your services whenever I need them.
The wife and I were moving house and hired Moving Service to do the heavy lifting. They were terrific! They got it all moved to New Eltham in no time. Would recommend!