Moving to Notting Hill, W10
For the best removal services at the most cost effective and inexpensive prices, opt for no other company but Moving Service. We pride ourselves in being one of the best removal companies in the area. If you are moving house or office in Notting Hill, W10 for that matter, we recommend hiring us for the best removal services and we are positive you will not be let down by what we offer you. Our team of movers are absolutely superb and they can help you out with whatever you need. We offer a range of services such as office removals, domestic removals, packing as well as unpacking, storage facilities, van hire, man and van services and a cleanup service. As you can see, we practically offer everything you could ever possibly need for your next move. And we can assure you that if you hire us, we will do all we can in our power to ensure your entire move is stress-free. We want you to enjoy your move with us. We are so proud of our team of experts. You are guaranteed an easy move when you have these guys to rely on. They really are brilliant and we're sure they will be the best you will find in Notting Hill. Interested? Why don't you ring us up today on 020 8746 4402 and we can supply you with a removals quote – free of charge!
Notting Hill Surprises You With Wealthy and Attractive Houses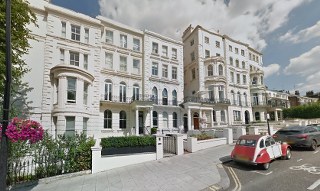 The area, located in the Royal Borough of Kensington and Chelsea, is a district known for being very cosmopolitan and lively. It is famous for hosting the well known Notting Hill Carnival and also for housing the Portobello Road Market. Both of these are things you must see if you are here. It makes the experience being at that place so much better. There are some incredibly attractive houses as it is known for being a fashionable area as well as for being a wealthy area too. It was once run down in the 1980s but now, most likely after the movie Notting Hill put its name on the map, it is a very affluent area and a great location for visitors to come and check out the great sights and see the market and to take part in the festival.

For the Best Prices and the Best Moving Services in Notting Hill, Opt for Us!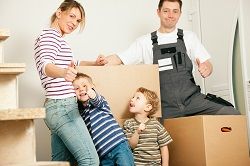 Moving Service should be your first choice whenever you need anything related to moving in Notting Hill, W10. If you need packing services, come to us. If you need professional storage, please come straight to us. If you need van hire, we can help you. And if you need any removals in W11, we are only a phone call away if you need our expertise. If only moving were easier than what it actually is in reality. The reality of moving is that there is so much to think about. If you check out our website, you will come across loads of hints and tips and useful information for moving that will definitely help you out. Alternatively, give us a call and speak to one of our friendly advisers on 020 8746 4402 for help. We can also offer you a free quote that we can provide to you over the phone. The great thing you will find about hiring us is that we offer a fixed fee. We don't keep adding on and piling on all of these extra fees that add up. We give you one fixed fee and that is it. Please get in touch if you would like a little help with your removal in Notting Hill. We're here!
Our Testimonials
Great service, very affordable price and my removals to Notting Hill were done very professionally. Thank you.
Fantastic customer support. Needed something like this as I ASAP needed to move houses. Cheers to Moving Service for helping me move fast to Notting Hill.
These guys are pretty much responsive. They ensure that their clients are satisfied with the dates scheduled for the appointment, the prices and well as the time to spend. For me, the relocation experience I had with them in W10 went smoothly, and I could not have done it without them.
Emaline Mitchell
02

May 2019
These movers are simply fabulous. Moving Service has the lowest prices in all of Notting Hill too! Thanks so much, guys!