Moving to West Brompton, SW10
There's a lot to do when you're in the process of moving house, and often too much to handle on your own. Luckily these days there's little that you can't get an expert to help with and removals is certainly no exception. In fact it's one of the most common tasks that people outsource, but sometimes people aren't sure if it's a good idea, thinking it's expensive and time consuming to book and organise. But at Moving Service we are here to debunk that myth. With our great value and professional service, we can make every step of the house relocation process easy and stress-free, and for much less than you'd think. Call today on 020 8746 4402 and find out how we can help make it happen.
What to Do in West Brompton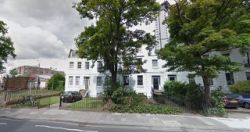 Located in the South West of London and housed in the borough of Kensington and Chelsea, West Brompton has a whole lot to offer both local residents and faraway visitors alike. Linking a residential area to the commercial centre of London, West Brompton provides a perfect balance between quiet town life and the hustle and bustle of the city. Within the area there is the Earl's court exhibition centre which is often host to a wide range of entertainment, and also Chelsea Harbour, offering a glimpse of the river Thames away from the crush of the central stretch. A local theatre, football club and excellent shopping options are further reasons why even with central London on your doorstep, you don't need to leave SW10 district.
Why Wouldn't You Hire The Best?
We offer the premium relocation service in all of West Brompton, and before you look away thinking it's too expensive, call our team on 020 8746 4402 and find out how much it really costs (hint: not as much as you think). But we don't just pride ourselves on offering the best prices in town, we also provide the absolute best removals service in the SW10 area. Our main aim is to make our customers happy, so we only hire the best movers, and they only offer the best service. They know what to do, and how to do it to make your home removals as easy and straightforward as possible so try us today and see why we are the best.

What Experience Do We Have?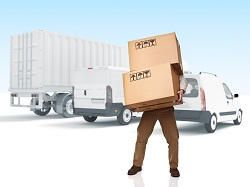 Over the years our team and the experience each member brings has consistently grown and continues to do so. We are fortunate to have some of the best professionals on our side, many of whom have years of experience in house removals, and this experience is what makes us experts, and that's what you want when moving house. You want to make sure the people you hire are reliable and know what they're doing, and our man and van teams certainly do, they have done removals for tiny cottages, huge town houses and everything in between, and so no matter the type of house your leaving or relocating to and however much stuff you have, we guarantee we can handle it. Leave the hard stuff to us.
Moving House in West Brompton? Call in the experts!
When we offer to help you with your house removals, we know we can help you save and not just money. With our help you can save time, money, effort and stress by letting one of our removals experts to give you a hand. We offer the best value services in all of West Brompton, SW10, while still making sure we provide the service that our customers want and need. Let us do the bits you can't or don't want to. Moving Service can help with as much or as little as you need, simply call our helpful team on 020 8746 4402, tell them what you needs and take advantage of our free estimate, and find out how we can help you with your relocation.
Our Testimonials
Moving Service recently helped my grandparents out with house moving around West Brompton SW10, and my gran cannot stop going on about them. She's obsessed with how good they are, so I just wanted to write a review to say thanks to the team for taking such good care of them and making them feel safe while moving house. Based on my gran's recommendation I'd say anyone moving home should check these guys out. They were very affordable too which is always a bonus.
Fine quality work done! Moving Service is very good for removal services. Hired the man with a van within no time and was able to transfer to my new house West Brompton quickly.
Matthew Finley
04

Jun 2019
Was in need of a moving company in West Brompton SW10. I had to move house by the end of the week. Moving Service came through in a pinch. Affordable as well.
I needed low-cost removal services for my flat in West Brompton, and these movers were cheap and got the job done quickly. Thanks.