Moving to Enfield Town, EN1
Moving Service has been created with the desire of providing people in Enfield Town, EN1 (or people moving here) with quality removals services they can truly trust. Same as everybody out there knows it, moving can be a tremendously stressful affair and most of the people would very happily avoid it. However, if you have found a better place to live in or if you simply need to move for other reasons, rest assured that our company can help. We have the experience, the people, the know-how, the equipment and vehicles necessary to do so – and we will make sure your personal belongings reach their destination in good condition. We can help you pack and unpack, we can bring our professional movers in Enfield Town (one, two, three of them – just let us know how many you need) and we can bring a removal van or lorry to help you transport your things. We can clean up the packaging mess, we can provide you with quality packaging materials and we will provide a wide range of other moving services around EN1 area, such as office removals, furniture removals, international removals – all to make sure that you go through this as stress-free as possible. Contact us on 020 8746 4402 and find out what our offers are.
Enfield Town Ideal for Good Living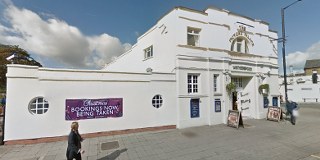 The area is the kind of peaceful small town. There is something charming and beautiful about places like this and that is one of the reasons people want to move here. It is the actual historical centre of the area, which is nowadays part of the London Borough of Enfield (and used to be part of the Middlesex county before the 60s). Beyond that, it is the kind of place where nice stories hide at every corner. The beautiful St. Andrews church, for example, has a history of several centuries, especially since some parts of it date back to the 13th century while other parts are much more recent and date back to the late 14th century. Aside from this nice church, the town is filled with attractions and entertainment opportunities. The Enfield Palace (dating back to the 16th century), the Enfield Market and many other places in this town are full of history and cultural significance for those living here. Even more than that, the great poet John Keats studied in one of the schools here – and it is here where he began one of his greatest works, the translation of Aeneid.

Enfield Town Moving and How to Get the Best Company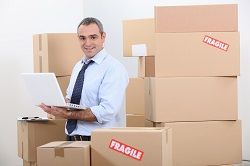 It doesn't matter where you are moving, this is a stressful and sometimes even overwhelmingly emotional experience (especially if you have been living at your current place for long time). We know just how many things you have to deal with – and actually moving your possessions should be one of your main concerns at the moment. Since we know that you don't want your things to get scratched or broken and since we know that you don't want to fall victim to any kind of accident, we can help you move your things safely. Our removals services in Enfield Town, EN1 are excellent from all points of view and you will feel this from the moment you talk on the phone with our customer representatives. At Moving Service we love what we do, we love helping people make this huge step in their lives and we love seeing happy customers settled into their new home. For this reason, we will always be friendly and careful and we will always provide our clients with actually professional services in EN2 area. We struggle to be perfect and we truly want you to feel happy with our work! Contact us on 020 8746 4402 and book our services for the big moving day!
Our Testimonials
The team gave us excellent removal service at an affordable price in EN1. We had to shift our office on short notice, so we contacted this firm, and they delivered what they promised within the given time frame. Good job, guys!
Excellent removal service at its best. Moving Service moved my stuff from EN1 on time, despite the heavy rains.
As a cheap man by nature, I didn't want to call any removal company to assist with my move to Enfield Town. My wife insisted though, so I gave Moving Service a buzz. Without a doubt, the best decision I have ever made.
William Simmons
20

May 2019
Moving my collectibles from one location to another is no easy task in Enfield Town EN1. However, I found out that this company takes pride in their work and they are also professional as many other people have stated so I will be using them in my future needs of removal services.
These guys from Moving Service were sharp as a tack! They kept a lookout for the more fragile items, and made certain to treat them very well. The experience with this Enfield Town moving company was a good one.